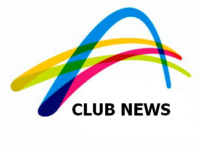 SOCIAL  TENNIS
Most members who play social tennis expressed their dislike of the computerised system of putting on sets.  By agreeing with those members not to use the computer means reverting to having Court Captains. The Club Committee has agreed that Committee members should not be solely responsible for Court Captain duties and to share this role with those who rejected the computer system.
The Committee has agreed to trial the following system.
1 – One Committee member and one social player to share the role of Court Captain each Saturday. This will allow both members to play tennis.
2 – Social play to commence at 1pm and end at 4pm. Members wishing to play before 1pm and after 4pm to arrange their own sets.
3 – Play will be for 30 minutes with sudden death deuce. Any warm up time will be included within the 30 minutes. The hooter will signal the end of play at which time players will have 5 minutes to get organised with partners and court allocation for the next 30 minutes play.  This system should result in few if any players sitting off waiting for sets to be completed.
4 – A Court Captains roster will be circulated to all members. Should you be unavailable on your rostered date you are requested to arrange your own replacement.
5 – Trial to commence Sept.23 and run through to Dec.16, a total of 12 weeks excluding Club Championship dates. This should result in Committee and nominated social players assisting in the role once only this year.
Tournament of the Year
Congratulations to Scottie and his team, they have won NSW Tournament of the Year for the Manly Seaside. A great achievement, always a very popular tournament, nice to have some recognition, well done to all involved.
MANLY LAWN TENNIS CHRISTMAS PARTY
DATE: SATURDAY 2ND DECEMBER, 2017
VENUE: MANLY LAWN TENNIS CENTRE – CLUB HOUSE
TIME: 7.00 PM – 11.00 PM. (DINNER @ 7.30PM)
COST: $55.00 MEMBERS AND $65.00 GUESTS
RSVP: 1ST NOVEMBER, 2017
INCLUDES – BUFFET DINNER
COMPLIMENTARY BEER, WINE AND SOFT DRINK
FROM 7 – 9 PM
****************************************************************************************************************
The Manly Lawn Tennis Committee would like to invite members and their guests to attend the Annual Christmas Party.  Tickets can be purchased by paying the fee, together with the attendees name into the Club's Bank Account:
BSB:  062197   ACC NO: 10000562
There are limited spaces, so book now to secure your spot, as tickets will be snapped up fast.  Looking forward to a fabulous evening filled with Christmas Cheer.
Cheers
Virginia
Secretary
https://www.manlylawn.com.au/wp-content/uploads/2017/08/POST-news-e1555388843470.png
152
200
Rob Muir
https://www.manlylawn.com.au/wp-content/uploads/2017/01/manly-lawn-tennis-club-logo.png
Rob Muir
2017-09-16 11:48:47
2017-09-16 11:48:47
Social Tennis, Tournament of Year Award, Christmas Party