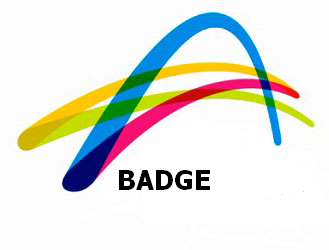 The Badge Season began last Saturday with some strong wins by many of our new members.
Ladies 1.1 Drew 4 sets to 2
The Ladies needed another 5 minutes and a win would have ensued but the hooter beat them. Julia and Janelle and Yvonne and Sofie each won 2 sets with a set each unfinished whilst 9 games in front.
Ladies 1.2 Won 5 sets to 3
A good start to the season with Emily and Kirsten winning 3 sets and Kristina and Carolina 2 sets. Kirsten showing off the skills she learned in Rob' coaching clinics.
Ladies 1.3 Won 5 sets to 3 away.
This is a new team and they performed well in their first match on grass at Sydney Uni. Jane and Erryn winning 3 sets and Johanna and Michelle 2 sets. Jane has been coming to Rob's clinics also.
Mens 1.1 Won 8 sets to nil away.
The guys continued on from their dominance of last year with an easy win. Staying focussed will be a hard task during the season as this team will have a lot of easy matches. Both pairs won 4 sets easily, Todd and Jono and Harry and Andrew.
Mens 1.3 Won 5 sets to 3
Milton and Treasurer Jon showed why they are a formidable pairing by winning 4 sets. They performed well together last year and will be one of the top pairs again this year. President Craig and Mike won 1 set to complete the victory.
Mens 1.5 Lost 4 sets to 3 on games away.
With four players absent The Club Captain was called up to play with Roberto jnr at Royal Sydney but sadly was not good enough to win a set.  Scott Anderson and Sean won 3 sets in their first match together in 1.5 and played well as a combination. When their players return next week they will be much stronger.
Mens 2.2 Won 6 sets to 2
The new members Alec and Hugo played together for the first time and won 4 sets. Showing off their volleying skills from Robs clinics they were the one of the few pairings to win 4 sets apart from the 1.1 Team.Well done and welcome to Manly Club. Everyone is impressed by your attitude and dedication to want to improve. The old foxes of Graham and Bob won 2 sets and lost 2 close sets to complete an easy win.
Mens 2.3 Lost 6 sets to 2 at Wakehurst.
This team lost the toss so were switched to Wakehurst late in the week as Badge scheduled too many matches at our courts. Carl and Trevor and Stu and Mark each won 1 set. They will improve next match as they have a strong team.
Mens 2.4 Lost 6 sets to 1
Not a good start but there are plenty of matches ahead and new combinations at work here. Emerson and Tommy won 1 set and were leading in the last set when the hooter sounded. Ian and Mark did not win a set but have been practicing each day to make amends next time ( I hope ).
Mens 2.5 Won 7 sets to 1 away.
Georges team had a great start to the season thanks to his organising skills and skillful pairings. Gordon and Andrew won 3 sets and new pairing of Raymond and David won all 4 sets in an impressive start to their Badge career at Manly. Playing away at Ashfield is not easy so this is an impressive debut by this team. David has been attending the clinics. Owens coaching has paid dividends.Well done guys.
Matches this Saturday
1200 noon Manly Mens 7 v Strathfield 6
1200 noon Manly Ladies 3 v Wests 1
1450pm Manly Mens 1 v Hunters Hill 1
1450pm Manly Mens 3 v Neutral Bay 4.
Good luck to all teams this weekend.
Denis Crowley
Manly Lawn Tennis Club Captain.
https://www.manlylawn.com.au/wp-content/uploads/2017/08/POST-badge.png
250
329
Rob Muir
https://www.manlylawn.com.au/wp-content/uploads/2017/01/manly-lawn-tennis-club-logo.png
Rob Muir
2018-05-09 17:40:18
2018-05-09 17:40:18
Badge Results Round-1