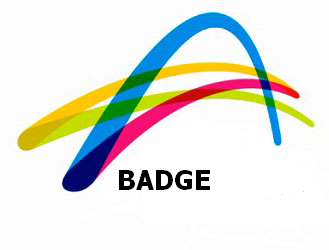 Last Saturday was one of the worst days ever to try and play tennis! Rain and wind!! And our results showed we did not handle the conditions well with only our Men's 1.1 team being victorious.  Two teams had washouts and our Ladies 1.1 team had a bye.
The good news was The Sea Eagles, Swans and Bulldogs all had wins.😁😁
Badge Results
Mens 1.1 Won 5-3 at home.  Bosko and Sean won 4 sets to set up the win and Jono and Todd did their part by winning 1 set.
Mens 1.3 Lost 1-6 at Killara.  Playing at Killara is always a tough task and by playing ex Manly members made it even tougher.  Milton was absent so the team was weakened.  New member Craig Stevens played with DJ Mike to win 1 set and Treasurer Jon and President Craig managed to get an unfinished set.
Mens 1.5 Lost 5-3 at home.  Jono and Tim got the team off to a strong start by claiming the first set on forfeit but that was all
folks! Sean and Scott combined well to win 2 sets and lose a tiebreaker which would have forced a draw. This team is playing two grades higher and in Scotts case three grades higher than last year so are playing very competitively.
Mens 2.2 Draw 4sets all and also on games.  Playing on grass at Beecroft was a nightmare as the grass is terrible and to come away with a draw was a good result.  Graham and Tom Donald won 2 sets and Chris and your Club Captain also won 2 sets.  We were outlobbed by professional lobbers on their homecourts by one pairwho won 4 sets. We needed to be 20 years younger and a lot taller to beat them!
Mens 2.3 Washout at Hunters Hill.
Mens 2.4 Lost 7-1 at Royal Sydney.  The grass was too wet so the match was played on synthetic but we still suffered a big defeat.  New member David Bowan combined with Phuket Ray to win 1 set but Tommy and Ian were not successful. Better times are ahead as Aidan and Daniel have yet to make an appearance for their debut in Badge.Pairings will take time to combine together.
Mens 2.5 Drew 2-4 at home.  Although behind on sets Georges team scored 4 points and maybe could have won as two sets were unfinished and only one game behind.  George and Thomas MacDonald won 1 set and Peter Butcher and Ray Dalgairns 1 set.  Owen has coached this team and pairs have trained together so their results for the first two matches have been very encouraging.With plenty of players to choose from, George has done a great job organising and arranging the pairings.
Ladies 1.1 Bye
Ladies 1.2 washout at Sydney University.
Ladies 1.3 lost 8-0 at home.  After a good win last week the ladies played the leading team and had a loss.  Pam and Johanna and Lindy and Jane will get more chances against other teams to show their capabilities.
Badge Matches May 19
12.00 Ladies 1.3
1200 Mens 2.2
1450pm Mens1.1
1450pm Mens1.3
1450pm Ladies 1.2
Also please check your times and point scores for Badge each week as mistakes are often made e.g. George's team was not given the proper points when they were unfinished until I protested.
SOCIAL TENNIS TWO COURTS 1130AM TO 2.30PM.
Tennis Shirts
Anyone still wishing to have a Club Logo on their shirt or top can leave at the Pro -Shop and I will arrange to have it embossed.  George has arranged for the club logo to be left at permanently at Julies Embroidery  1/121 Old Pittwater Rd North Manly Phone 99054540. You can take tops or shirts there yourself if you wish.
Hopefully better results will be achieved this Saturday.
Denis Crowley
Manly Lawn Tennis Club.
https://www.manlylawn.com.au/wp-content/uploads/2017/08/POST-badge.png
250
329
Rob Muir
https://www.manlylawn.com.au/wp-content/uploads/2017/01/manly-lawn-tennis-club-logo.png
Rob Muir
2018-05-16 17:19:53
2018-05-16 17:34:33
Badge Results Round-2