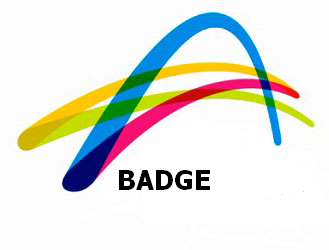 With the Royal Wedding on Saturday evening a lot of players must have been distracted as Saturday's Badge Results were not encouraging.
Only one men's team was victorious but the ladies saved the day by all three teams winning.
Highlight of the round:
8-0 victory for Ladies 1 team.
7-1 victory for Ladies 2 team.
7- 1 victory for Men's 4 team.
Ladies 3 close win.
Men's 1.1 team suffered their first loss of the season! They were clearly distracted by The Royal Wedding! Harry is a huge fan of daytime TV and was anxious to see what Oprah was wearing!  She was pretty in pink. Harry would have been disappointed that Ellen was not there as he never misses her show.  Sean is a massive Elton John fan and was keen to get home early to see if Elton and his husband were wearing similar outfits.
Milton and Harald won 3 sets in 1.3 in a losing effort.  Milton has been the star of his team so far this season as has Sean in his 1.5 team. Whoever plays with them seems to win. Keep up the good work guys.
Alec and Hugo won all 4 sets again in 2.2.  Sean and Tim won 3 sets in 1.5. Bob and Denis won 3 sets in 2.2.
Yvonne and Jane, and Janelle and Julia, won 4 sets in 1.1. Emily and Danni won 4 sets, Sarah and Virginia won 3 sets in 1.2.
Jono and Scott in 1.5, both keen Royalists, must have been distracted on Saturday as they lost all their sets. Jono named his son George after considering Mango as an alternative name.  Scott has a new corgi puppy.
Some of the men in the lower teams always have excuses when they lose every week and need to toughen up a bit. In fact we might call them Hillarys which leads me to a new weekly segment called FAKE NEWS.
Each week there will be 3 statements: two will be Fake and one will be true. The answers will be published next week.
A. Tim Coleman served and volleyed for one service game last Saturday.
B. Ron Jeffs did not foot fault for one service game last Saturday.
C. There was a Royal Wedding in England last Saturday.
Badge Matches May 26
Home matches this Saturday.
1200 Men's 2.4
1200 Men's 2.5
1450 Ladies 1.1
1450 Men's 1.3
1450 Men's 2.3
Please check your times and point scores for Badge each week as mistakes are often made!
SOCIAL TENNIS TWO COURTS 1130AM TO 2.30PM.
Denis Crowley
Manly Lawn Tennis Club.
https://www.manlylawn.com.au/wp-content/uploads/2017/08/POST-badge.png
250
329
Rob Muir
https://www.manlylawn.com.au/wp-content/uploads/2017/01/manly-lawn-tennis-club-logo.png
Rob Muir
2018-05-23 08:37:24
2018-05-23 14:59:00
Badge Results Round-3