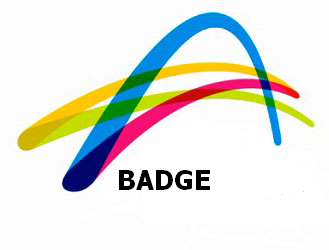 Last Saturday was another tough day for tennis with some close results. Our Ladies Teams continue to perform well as they do every year.
Ladies 1 Lost 4 sets all on games.  Julia and Sofie and Yvonne and Marina each won 2 sets.
Ladies 2 Won 6-2 at Keirle Park. Both pairs won 3 sets, Kirsten and Kristina and Sarah and Danni. They are now on top of the table so keep up the good tennis,Ladies.
Ladies 3 Won 7-1. Michelle and Johanna won all 4 sets again and Erryn and Suzanne won 3 sets. Despite only losing 1 match this team is still 5th on the table but closing quickly on the top 4. They are doing a mighty job as this is their first badge season together.
Mens 1 won 4 sets all on games. Playing away at Mortdale was a tough task but Andrew and Harry ensured victory by taking the last 2 sets 6-0 6-0. Bosko and Boyd managed to win 1 set to contribute to the victory although both of them had a late night on Friday. Bosko was binge watching Love Island Australia. His former sweetheart from Cromer High is on the show, Millie the dogwalker. Boyd was seen nightclubbing in Oxford St.
Mens 2 Lost 6-2.  Milton only managed to win 1 set last Saturday so the team lost. They will struggle whilst Milton is off at The World Cup of Football in Russia.
Mens 3 lost 6-2. Playing away at Marrickville is a tough match.Sean and Scott played well together again to win 2 sets.  Paul and Matt played their first match this year and will improve.
Mens 4 Won 6-2.  We are more comfortable at home rather than grass and we all played well against a strong Royal Sydney team. Tom and Hugo and Chris and Denis won 3 sets each.
Mens 5 Drew 4 sets all and games equal also. Carl and Trevor won 3 sets against a strong Marrickville Team. Stu and Hamish won 1 set.
Mens 6 Drew 4- 3 with one set unfinished.  Tom and David won 2 sets as did Emerson and Daniel. After a slow start the team is improving each week.
Mens 7 Lost 7-1. They played the top team away at Strathfield so was always going to be a hard game. They are missing George who is still out injured.
It was good to see Roger back at the club on Saturday looking well. He is working in Djakarta for another few months but flew home for a week as it is Ramadan and needed a libation.
FAKE NEWS
Last weeks real news was C although Carmela may be getting a Rafa tattoo soon as I gave her a good idea. Here is this week's
A Swanee has bought a new tennis racquet and will return to Badge soon as a reserve.
B Tommy is giving up smoking next week.
C Donald Trump is the President of USA.
The real news answer will be published next newsletter.
Badge Matches June 9
No Badge due to holiday weekend.
Please check your times and point scores for Badge each week as mistakes are often made!
Good luck to all teams.
SOCIAL TENNIS SIX COURTS 1130AM TO 5.30PM.
This is a good opportunity to practise sets together as pairs. We will try to give pairs sets against slightly harder opponents where possible.  Social play will also  be available on Monday afternoon.
Denis Crowley
Manly Lawn Tennis Club.
https://www.manlylawn.com.au/wp-content/uploads/2017/08/POST-badge.png
250
329
Rob Muir
https://www.manlylawn.com.au/wp-content/uploads/2017/01/manly-lawn-tennis-club-logo.png
Rob Muir
2018-06-06 07:20:30
2018-06-06 07:25:17
Badge Results Round-5