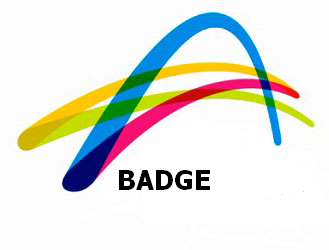 A great weekend for Badge results with eight teams winning.  Once again the ladies teams led the way. Our top team won a close match to secure 2nd place on the ladder and the other two teams won away at Killara which is a tough venue.
Ladies 1.1 Won 5-3.   Janelle and Marina won 3 sets and Yvonne and Julia won 2 sets. Next week will a harder match as they play the top team at home. Hopefully we WILL have a big crowd to cheer the ladies on.
Ladies 1.2 Won 8-0 at Killara.  An easy win at Killara is a great result. Danni and Kirsten won 4 sets as did Kristina and Virginia.  The ladies are 8 points clear in 1st place now and have a chance to go further ahead as they play the 2nd team at home next week. We need a crowd to cheer these ladies on too.
Ladies 1.3 Won 5-2 at Killara   With this win they are now in 4th place and this is well deserved as these ladies have been improving each week. Johanna and Suzanne won 3 sets and Erryn and Jane won 2 sets with one unfinished.
Mens 1.1 Won 5-3   Andrew and Sean led the way with 4 sets and Todd and Jono won one set.  This team is now a close 2nd to Neutral Bay who came down this year from Premier League.
Mens 1.3 Won 8-0  A great win to collect all 10 points.Treasurer Jon and President Craig won 4 sets as did Harald and Craig Stevens. Mr 75% Milton is not being missed.
Mens 1.5 Lost 1-7 at Sydney University.   Tim and Sean won a set against the top team.
Mens 2.2 Won 7-1 at Scots College.  The Oldies beat the schoolboys in front of their coach and their mothers with the Rugby playing behind the courts. A tough place to play–the courts are hardcourt and the sun is in your eyes at one end.  Denis and Graham won 4 sets and Tom and Hugo won 3 sets. Hugo hurt his back on the hard surface which affected his play in the last 2 sets. Hopefully he can play again in a few weeks.
Mens 2.3 Lost 0-8   Another tough loss to the top team. This team will improve in the 2nd round as they sort out their best combinations.
Mens 2.4 Won 6-1  A good win at home with Emerson and David winning 3 sets and leading 5-2 in the 4th set.  Ray was back to combine with Daniel to win 3 sets.
Mens 2.5 Won 8-0 on forfeit.  Sydney University again failed to turn up. The 10 points will increase their position on the ladder.
Next weekend we have 6 matches at home; the Mens 1.3 team will play at Wakehurst.
FAKE NEWS
Last weeks real news was C and this weeks answer will be published next week. Fake News this week:
A The Club Captain played one complete set without a lob or gamesmanship.
B Geoff Dunstan played a complete set without a lob and put away all his volleys
C NSW won The State of Origin Series on Sunday night.
Badge Matches June 30
Noon Mens 2.2 v Beecroft 1
Noon Mens 2.4 v Royal Sydney 6
1450pm Ladies 1.1 v Eastern Suburbs
1450pm Ladies 1.2 v Longueville 5
1450pm Mens 2.3 v Hunters Hill 4
Please check your times and point scores for Badge each week as mistakes are often made!
Good luck to all teams.
SOCIAL TENNIS TWO COURTS 1130AM TO 2.30PM.
We have a three week break in July from Badge so plenty of time for practice and social play.
July 14, Bastille Day, is a barbecue and social day where we will be giving away a new Wilson racket valued at $330. Every drink bought at the bar will receive a ticket in the draw so the more drinks you buy the more chances you have to win a new racket.
Denis Crowley
Manly Lawn Tennis Club Captain.
https://www.manlylawn.com.au/wp-content/uploads/2017/08/POST-badge.png
250
329
Rob Muir
https://www.manlylawn.com.au/wp-content/uploads/2017/01/manly-lawn-tennis-club-logo.png
Rob Muir
2018-06-27 16:40:38
2018-06-27 16:41:47
Badge Results Round-7