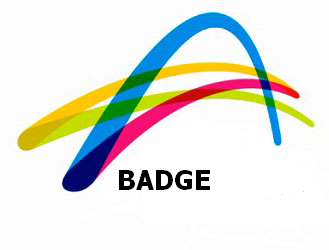 A week is a long time in tennis! This week we had only 2 winning teams, one drawn match and a couple of close losses on games!
Badge Results:
Mens 1 4 sets all drawn on games. Playing away on terrible hardcourts at Hunters Hill was hard work and the men did well to get away with a draw. Boyd and Harry won 2 sets as did Andrew and Todd.
Mens 2 Won 5-3  Playing at Wakehurst the men had a great win to charge into the top 4 on the table. Mike and Jon won 3 sets and Harald and Craig Stevens won 2 sets.
Mens 3 Lost 4-4 on games. A one game loss at Neutral Bay shows this team is very competitive when Andrew Longfellow can add strength to the team. He partnered Tim to win 1 set and went close in the other 3. Sean and Scott again combined well to take 3 sets.
Mens 4 Lost 3-5 at home. With all the young guns out the oldies lost a close match.Graham and Chris won 2 sets and Bob and Denis one set
.
Mens 5 Lost 3-5 at home. Another close loss with several tie breaker losses.Carl and James won 2 sets and Peter and Stu 1 set.
Mens 6 Lost 4-4 on games. Same story as the others with a 1 game loss.Tommy and Ray won 2 sets and Emerson and David won 2 sets.
Mens 7 Lost 3-5 A close loss again at Cheltenham shows this team is going well and just a bit unlucky in several matches.Peter and Tom won 2 sets and Gordon and Andrew 1 set.
Ladies 1 Lost 2-6 at home. A very competitive match against the top team.Yvonne and Janelle won 2 sets and Kirsten and Marina played well with no luck.
Ladies 2 Won 6-2 at home. The ladies are now 12 points in front on the table and flying high. Danni and Sarah won 4 sets and Carolina and Emily won 2 .Keep up the great tennis,ladies.
Ladies 3 Lost 3-5 away. A close loss keeps this team in the top 4 and they are improving each week. Jane and Erryn won 2 sets and Johanna and Suzie 1 set.
Congratulations to Kristina and Raymond who held their wedding celebration dinner last Saturday with many club members in attendance. Everyone at Manly Lawn Tennis wishes you both all the best for the future.
FAKE NEWS
Last week's real news was C and this weeks answer will be published next week. Fake News this week:
A Ray Dummett's next overseas trip WONT be to Thailand
B Denis's next overseas trip WONT be to The Philippines
C Tommy's next overses trip WILL be to Circular Quay.
Badge Matches July 7
There is NO Badge now for three weeks so plenty of time to practise in Social Tennis .
SOCIAL TENNIS SIX COURTS 1130AM TO 5.30PM.
Don't forget July 14th is barbecue and raffle day where you can win a new Wilson racket just by buying a drink at the bar. The raffle will be drawn at 5 pm and you must be there to collect it or another draw will be done!
Denis Crowley
Manly Lawn Tennis Club Captain.
https://www.manlylawn.com.au/wp-content/uploads/2017/08/POST-badge.png
250
329
Rob Muir
https://www.manlylawn.com.au/wp-content/uploads/2017/01/manly-lawn-tennis-club-logo.png
Rob Muir
2018-07-03 22:23:53
2018-07-03 22:23:53
Badge Results Round-8