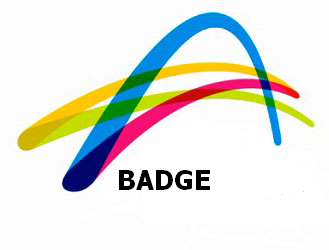 After three weeks off from Badge our teams resumed in good form with 6 wins, 3 losses and a draw!
Badge Results Round 9
Ladies 1.1 Lost 4-4  on games.  With several players overseas and Yvonne out injured the ladies did well to just lose by a few games.  Julia and Jane performed best to win 3 sets and Sofie and Kirsten won 1 set.
Ladies 1.2 Won 8-0.  Another easy win for these ladies to go 17 points in front.  Danni and Sarah and Virginia and Kristine each winning 4 sets.
Ladies 1.3 Drew 3 -3.  Time ran out with the ladies heading for a win with Michelle and Suzie winning 2 sets and leading 5 -2 in another set. Pam and Lindy won 1 set and were leading in another. The ladies are still fighting closely for a top 4 finish.
Mens1.1 Won 7-1.  Sean and Andrew won 4 sets very easily. New players Pete and Joshua performed well to win 3 sets.
Mens1.3 Won 6-2.  Milton and Craig Stevens won 3 sets and Geoff and Stephane won 3 sets. In a close competition the guys are still in 2nd place.
Mens 1.5 Won 5-3.  A good win at home with Sean and Scott combining well again to win 3 sets and Tim and Jono winning 2  sets.
Mens 2.2 Won 5-2.  A good win at home against the top team from Marrickville.  Graham and Tom won 3 sets and Chris and Denis won 2 sets with one unfinished.
Mens 2.3 Lost 2-6.  Carl and Peter and Trevor and Hamish each won 1 set.
Mens 2.4 Lost 2-6.  Tom and David combined to win 2 sets.
Mens 2.5 Won 6-2.  The men had a great win at Royal Sydney to now be challenging for 4th place.  Ray and Bob and Gordon and David each won 3 sets.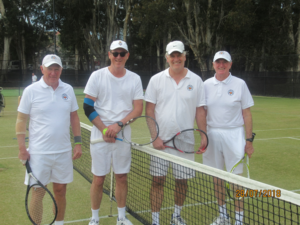 Some sad news for Jon Corney this weekend with family members in a serious car crash in Canberra.  All Club Members thoughts and prayers are for Jon and his family at this sad time.
Badge Matches August 4
Noon Mens 2.4
Noon Mens 2.5
250pm Mens 1.1
250pm Mens 1.5
250pm  Ladies 1.1
SOCIAL TENNIS TWO COURTS 1130AM TO 2.30PM.
Players are reminded that social is meant to be fun so please play accordingly and don't argue over line calls or show disrespect to fellow members.
Denis Crowley
Manly Lawn Tennis Club Captain.
https://www.manlylawn.com.au/wp-content/uploads/2017/08/POST-badge.png
250
329
Rob Muir
https://www.manlylawn.com.au/wp-content/uploads/2017/01/manly-lawn-tennis-club-logo.png
Rob Muir
2018-07-31 12:47:40
2018-07-31 13:04:26
Badge Results Round-9