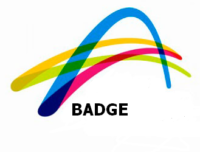 Badge semifinals are this weekend and we have 4 teams qualified to play.  Our Mens 1 Ladies 2 and Mens 4 will play at home and our Mens 7 will play at Strathfield.  Our Ladies 1 team still has several matches to play.
Badge Results Round 14
Mens 1 Lost 3-5  Despite losing to the top team the guys secured 2nd position.  Harry and Andrew won 3 sets in a great effort.
Mens2 Lost 4-4 on games.  A brave loss to a strong team meant the guys missed the semis by 3 points.Milton and John won 3 sets to cap off a great season and Harald and Mike won 1 set.
Mens 3 Lost 3-5  Another close loss to finish the season well. This team has improved each match.  Scott and Sean won 2 sets and Jono and Tim won 1 set.
Mens 4 Won 7-1  The Young guns played excellent tennis to secure 2nd position and miss top position by half a point.  Tom and Alec won 4 sets again and Chris and Hugo won 3 sets. The young guns will play in the semis and Denis and Graham will support from the bench.
Mens 5 Lost 4-4 on games.  Carl teamed up with Richard Badham to win all 4 sets in an excellent effort.Could be a good pairing for our Club Championships?
Mens 6 Lost 3-4  Another close loss to finish the season.Emerson and Daniel won 2 sets and Tommy and David won 1 set and one unfinished.
Mens 7 Lost 1-7  Despite a loss this team has performed well all year and deservedly finished 4th overall.  They have a tough match next weekend at Strathfield but anything can happen in the finals so good luck guys.
Ladies 1 Bye
Ladies 2 Lost 4-4 on games.  Despite a loss the ladies still finished 1st by a big margin.  Sarah and Virginia won 3 sets and Danni and Kirsten won 1 set.
Ladies 3 Lost 0-8 on forfeit.  The ladies misread the starting time so forfeited.A strong season to miss the semis by a slender margin.
Badge Semi Finals September 8
Noon Mens4 v Cheltenham 2
250pm Mens1 v Kooroora 1
250pm Ladies 2 v Logueville 5
If rain washes out play the highest teams are the winners in semis and finals.  Please come down and support our teams.
SOCIAL TENNIS 1130AM TO 5.30PM.
SWANEE TRIVIA
Last weeks answer was 11 Aussies have won Wimbledon since 1950:  9 men and 2 women.
This weeks question: Who was the last Aussie woman to win the Australian Ladies Singles Title?
CLUB CHAMPIONSHIPS
CLUB CHAMPIONSHIPS WILL BE HELD OVER THREE WEEKENDS FROM OCTOBER 20 TO NOVEMBER 3.  These will be the Open and graded events. The aged championships will be held in February 2019.
Denis Crowley
Manly Lawn Tennis Club Captain.
https://www.manlylawn.com.au/wp-content/uploads/2017/08/POST-badge-e1555388683402.png
152
200
Rob Muir
https://www.manlylawn.com.au/wp-content/uploads/2017/01/manly-lawn-tennis-club-logo.png
Rob Muir
2018-09-05 14:16:36
2018-09-05 14:41:49
Badge Results Round-14