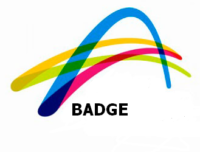 Manly Lawn Tennis Club has THREE teams in next Saturday's Badge Finals; all three teams have good chances to win.
Our Mens 1 play at Neutral Bay, Mens 4 play at Royal Sydney and our Ladies 2 have a home final.
All three teams have been first or second all year and so deserve congratulating whatever happens on Saturday!
Unfortunately our Mens 7 lost their semi last weekend to a red hot Strathfield team but they had a great season.
Badge Semi Finals Results
Mens 1 Won 6-2  Andrew and Bosko and Harry and Jono both won 3 sets. In drizzling rain towards the end the guys played strong tennis to set up a gripping final at Neutral Bay.
Mens 4 Won 6-2  Chris and Hugo led the way by winning all 4 sets whilst Tom and Alec won 2 sets.  Cheltenham beat us recently so the guys have set up a great final against Royal Sydney next Saturday. Royal Sydney beat us narrowly a few weeks ago also but we won the first match.
Mens 7 Lost 1-7  Ray and Raymond won 1 set whilst David and Gordon played well but the opposition were too young and too strong for that grade. They should win the final easily also. Our guys have performed well all year with Owens coaching and Georges' leadership. Well done guys!
Ladies 2  Won 8-0  Emily and Sarah and Danni and Virginia won 4 sets each.  Chatswood will be harder to beat next Saturday but with a home court advantage and a home crowd to cheer them, they should prevail.
Ladies 1 Won 5-3  Wendy and Sofie won 4 sets, Yvonne and Janelle won 1 set.  With 2 matches to play our team will not be in the final; there is no semifinal. Even so the ladies are determined to finish off the season strongly.
On Saturday our Ladies 2 play their final early so please come along to support them.
Good luck to our teams this Saturday.
Badge Finals September 15
Noon Ladies 2 v Chatswood
SOCIAL TENNIS 1130AM TO 5.30PM.
SWANEE TRIVIA
Chris O'Neil was the last Australian lady to win The Australian Ladies' Singles Title in 1978.
This week's trivia: who was the last male to win The Australian Men's Singles Title?
END OF BADGE BBQ
Saturday week, September 22, we will have an end of season barbecue. You can also cheer our Ladies 1 team in their last home match.
CLUB CHAMPIONSHIPS
Club Championships will be played on October 20 21 27 28 with finals day on November 3 with a barbecue and presentation. Entries will open soon.
SINGLES LADDER
We will start up a singles ladder for those that are interested.  Please put your name on the board in the clubhouse and details will be there.  You can challenge anyone up to 3 places higher on the ladder and, if successful, change places.  The matches will be best of three sets with the last set a 10 point tiebreaker. You arrange a suitable time to play amongst yourselves. It will be a mixed ladder so it is a chance for ladies to practice their singles also.
Denis Crowley
Manly Lawn Tennis Club Captain.
https://www.manlylawn.com.au/wp-content/uploads/2017/08/POST-badge-e1555388683402.png
152
200
Rob Muir
https://www.manlylawn.com.au/wp-content/uploads/2017/01/manly-lawn-tennis-club-logo.png
Rob Muir
2018-09-11 16:29:08
2018-09-12 09:49:25
Badge Semi Final Results