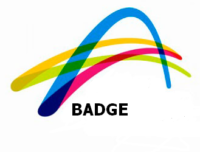 Badge Final Results
Manly Lawn Tennis Club had two winning Badge Teams last Saturday.  Our Men's 1 and Ladies 2 were successful.  Our Men's 4 were beaten in the final. Congratulations to the winning teams and commiserations to our losing team.
Of the 13 Men's and Ladies grades, 4 Clubs each won 2 grades: Manly, Neutral Bay, Royal Sydney, and Strathfield.
Badge Results Finals
Ladies 2 Won 6-1.  The ladies finished off a great season by winning the final easily. Sarah and Emily won 4 sets and Kirsten and Danni won 2 sets with one unfinished. Fellow team members Virginia,Caroline ,Kristina and Ali contributed during a very successful  season. Well done ladies.
Mens 1 Won 4-4 on games.  The men triumphed in a tight struggle and came from 1-3 down at the break.  Sean and Jono won 3 sets and Andrew and Harry won an exciting last set 6-4 to complete a tense victory. Fellow team members Todd, Sam, Bosko, Boyd, Peter and Joshua contributed to the winning season. Well done again guys.
Men's 4 Lost 1-7.  Royal Sydney had a young pair that played magnificent on the day to win 4 sets easily. Our players went well against the other pair to win 1 set and lose two other close sets. Tom and Alec managed to win a tiebreaker whilst Chris and Hugo lost two close sets. Graham Bob and Denis contributed to a very successful season.
Ladies 1.1 Won 6-1.  In the 2nd last round our ladies are back in 4th position.Julia and Marina and Yvonne and Sofie each won 3 sets. If they win next Saturday, they will play off for 3rd and 4th position as there is no semifinal.
Next Saturday our Ladies 1 play at 250pm.
Our End of Badge Barbecue will be on later in the afternoon.
Club Championships entries will open soon.
AGM will be held on Monday November 5.
Swanee Trivia
Last week's answer:  Mark Edmondson was the last Australian to win The Australian Men's Singles Title in 1976.  He defeated John Newcombe in the final who allegedly underestimated Edmondson and partied the night before.
This weeks trivia: What year did Swanee play his last Badge match? (Hint it was after the war–The Boer War.)
Denis Crowley Manly Lawn Tennis Club Captain.
https://www.manlylawn.com.au/wp-content/uploads/2017/08/POST-badge-e1555388683402.png
152
200
Rob Muir
https://www.manlylawn.com.au/wp-content/uploads/2017/01/manly-lawn-tennis-club-logo.png
Rob Muir
2018-09-18 12:12:35
2018-09-18 13:37:37
MLTC Badge Finals