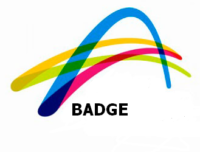 Badge Results
Round 10
Our top 4 Mens Teams all had strong wins on Saturday to maintain their positions in the top 4 in their grades.  All the other teams suffered losses. With 4 rounds to go all points are vital now.  Lots of our affluent members are away on their Europe sojourns so a lot of our teams may be weakened in the next month.
Badge Results Round 10
Mens 1.1 Won 5-3 v Roseville at home.  Bosko/Jono led the way by winning 3 sets whilst Todd/Thomas won 2 sets.  Boyd is now back for 5 weeks from college and was sitting on the bench to support the team.  He is awaiting a call up from Captain Sean.
Mens 1.3 Won 5-3 at home v Killara 2.  Jon/Harald kept up their excellent form to win 4 sets again. President Craig/Fernando won 1 set.
Mens 1.4 Won 5-3 away at Neutral Bay.  Sean continued his great form by combining with Alec to win 4 sets . Father and son Craig/Jarryd won 1 set.
Mens 2.1 Won 5-3 away at Sydney University.  Tim/Jono won 3 sets whilst Scott/ Tom won 2 sets.
Mens 2.2 Lost 5-3 at home v Killara.  Lots of action here with racquets thrown over to court 4 and balls smashed to Sydney Rd.  However we still had an honorable loss to the top team. James/Denis won 3 sets.  Carl/Matt played also.
Mens 2.5 Lost 6-2 at home to Chatswood.  Daniel/Roger won 2 sets and Stu/Ray Dummett tried hard.
Mens 2.6 Lost 5-2 away at Strathfield.  Bob/Ray and Peter/ Ian both won 1 set. There was an unfinished set by Bob /Ray.  Strathfield had one very strong player so we have protested his grading and await a reply.
Ladies 1.1 Lost 0-8 away at Longueville.  The top team were too strong for our ladies, Yvonne/Sarah and Kirsten/Carolina .
Ladies 1.2 Lost 5-2 at home.  Olivia/Sophie won 2 sets whilst Julie/Sharna had an unfinished set. The ladies remain in 2nd position.
PAIR OF THE WEEK:  We had two pairs who won 4 sets each and conceded 15 games each so they are joint winners. Congratulations to Harald/on and to Sean/Alec.
BADGE SCORES & DRAWS
If you want to check all your team scores and draws log on to tennis.com.au.  Click on the leagues icon and type in Sydney Badge.
Badge Matches June 22
Noon Mens 2.2 v Cammeray 1
Noon Mens 2.5 v Roseville 2
250pm Mens 1 v Sydney University 2
250pm Ladies 1.2 v Roseville 2
SOCIAL TENNIS WILL BE 1130AM TO 530PM ON TWO COURTS.
Good luck to all teams this weekend.
Denis Crowley
Manly Lawn Tennis Club Captain.
https://www.manlylawn.com.au/wp-content/uploads/2017/08/POST-badge-e1555388683402.png
152
200
Rob Muir
https://www.manlylawn.com.au/wp-content/uploads/2017/01/manly-lawn-tennis-club-logo.png
Rob Muir
2019-06-18 08:03:59
2019-06-18 08:08:57
Badge Results Round-10