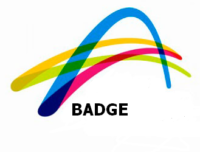 Badge Results
Round 13
After last Saturday's results, our top 3 Mens teams are safely in the semi finals with one round to play. Several of our other teams still have a chance to make the playoffs but MUST have big wins in their final matches to qualify!
There is no Badge this Saturday due to school holidays.
Badge Results Round 13
Mens 1.1 Won 7-1 away at Mortdale.  This easy win guarantees the team a home semi in two weeks time. The Boyd/Bosko were back together again to win 4 sets whilst Sean/Thomas won 3 sets.
Mens 1.3 Lost 5-3 to Marrickville at home.  Losing 3 tiebreakers cost them a win by 1 game. The guys are still in 2nd position and need to win their final match to play a home semi.  A jetlagged Milton won 2 sets with Fernando whilst Jon/Harald won 1 set.
Mens 1.4 Won 6-2 at home v Hunters Hill.  Another good win to guarantee a semi final position and maybe a home semi if the guys have a big win in their final match. Vincent/Sean continued their good partnership and won 4 sets again. Craig/Justin won 2 sets to complete an easy win.
Mens 2.1 Lost 6-2 at Royal Sydney.  Tim/Ben and Andrew/Tom each won 1 set. The guys need a big win in their final match to make the semis.
Mens 2.2 Washout at Mosman.
Mens 2.5 Washout at Marrickville
Mens 2.6 Bye.
Ladies 1.1 Lost 8-0 at home to Longueville 2.  Some close sets against a very strong team. Yvonne /Sofie and Carolina/Emily paired up.
Ladies 1.2 Won 7-1 at Kooroora.  This win gives the ladies a chance to qualify for the semis if they can have another big win in their final match.  Julie/Sharna won 3 sets whilst Olivia/Krista teamed up to win 4 sets.
PAIR OF THE WEEK
Three pairs were almost identical in winning 4 sets each and losing 12 to 13 games each. Congratulations to Krista/Olivia, Sean/Vincent and Bosko/Boyd.
BADGE SCORES & DRAWS
If you want to check all your team scores and draws log on to tennis.com.au.  Click on the leagues icon and type in Sydney Badge.
Badge Matches July 13
NO BADGE DUE TO SCHOOL HOLIDAYS.
SOCIAL TENNIS WILL BE 1130AM TO 530PM ON ALL COURTS.
COURT RESURFACING
Courts 3, 4, 5 and 6 will be resurfaced from August 26 for approximately 10 days.
Denis Crowley
Manly Lawn Tennis Club Captain.
https://www.manlylawn.com.au/wp-content/uploads/2017/08/POST-badge-e1555388683402.png
152
200
Rob Muir
https://www.manlylawn.com.au/wp-content/uploads/2017/01/manly-lawn-tennis-club-logo.png
Rob Muir
2019-07-09 18:23:16
2019-07-09 18:23:16
Badge Results Round-13