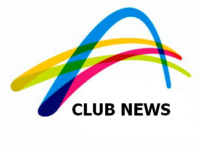 On Saturday our Badge Awards presentation was held before our trivia night.
Criteria for our awards was the Lady and Man who had the best set average in Badge and who had played 5 matches. Finals matches were not included.
The Ladies winner was Danielle Govers with an 83% average. Honourable mentions to Virginia Longfellow with 78% and Julia Gunn with 64% averages.
The Mens winner was Andrew Riminton with an average of 88%. Honourable mentions to Sean Jobe with 84% and Roberto Gallardo with 85% averages.
The Club Captains Award winner was Sean Jobe. This season Sean played up a grade yet still won 32 sets losing only 4 sets. He lost another 4 sets when his partner had to forfeit due to injury. These forfeited sets count in your set average. Sean is a very humble person ( like your club captain) and fully deserves the award.
The three winners all received an engraved trophy. Congratulations to the winners and to all players for your participation this season.
Trivia
A small but noisy group( mainly from Peter Roberts table) enjoyed a Trivia Game after the awards.
Winners were "Diversity "which was Virginia Longfellows table. They were easy winners ahead of
"The Magnificent Seven" whose main contributor was Tony Hardacre.
Your President and Club Captain were both successful in knowing Smokie sang Living next Door to Alice but not much more.
Thanks to Kevin who stayed behind to manage the bar and especially to Ray, Lindy, Michelle and a few more members who contributed heavily to the bar takings.
Everyone had a good time and camaraderie was the winner.
Denis Crowley
Manly Lawn Tennis Club Captain.
https://www.manlylawn.com.au/wp-content/uploads/2017/08/POST-news-e1555388843470.png
152
200
Rob Muir
https://www.manlylawn.com.au/wp-content/uploads/2017/01/manly-lawn-tennis-club-logo.png
Rob Muir
2019-08-19 21:37:06
2019-08-19 21:37:06
Badge Awards