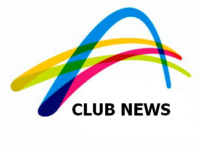 Dear Members
This upcoming  EGM is required to formalise two issues we had arising from the AGM. One was that at the time of the AGM the Club's Financial Statement had not been certified by the auditor as he was away on holiday. The accounts have now been certified.
Secondly, the payment of honoraria was not included in the AGM agenda papers and therefore could not be approved at the AGM. We are now seeking members' approval at the EGM.
The approval of the AGM minutes is a procedural matter.
Craig Withell
President
Extraordinary General Meeting
MEMBERS ARE HEREBY NOTIFIED that an Extraordinary General Meeting will be held at The Manly Lawn Tennis Club  –  Cnr Belgrave and Raglan Streets on the 21st December 2019  at 4p.m. and that the intended business of the meeting will be as follows.
(1) "That the Minutes of the 47th Annual General Meeting held on November 11th, 2019 be accepted as a true and correct record of that meeting".
(2) To consider, and if thought fit, to pass the following special resolutions.
"That the audited Financial Statement for the year ended 31st August 2019 be accepted."
(3) To consider, and if thought fit, to pass the following special resolution
  "that, pursuant to article 88 of the Club Constitution that, honorarium payments of $1500  be paid to each of the following – Club Secretary, Club Treasurer, Club Captain and Club Bar Manager".
By order of the Manly Lawn Tennis Club Committee
V Longfellow
Secretary
https://www.manlylawn.com.au/wp-content/uploads/2017/08/POST-news-e1555388843470.png
152
200
Rob Muir
https://www.manlylawn.com.au/wp-content/uploads/2017/01/manly-lawn-tennis-club-logo.png
Rob Muir
2019-11-26 13:25:27
2019-11-26 13:25:27
Extraordinary General Meeting