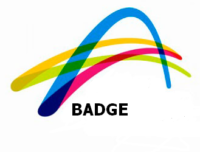 Please see the preliminary gradings below for each competition. 
Any team that wishes to appeal their preliminary grading must do so through their Badge Delegate and must be submitted according to Rule 9 – Grading Appeal. As per the rules appeals must be received within 4 days of the release of preliminary grading. Please note the deadline for grading appeals is 4pm on Monday, 17th February. No late appeals will be considered by the panel.
TNSW Competitions Team.
Thursday Ladies
| | |
| --- | --- |
| Division One  | Division Two  |
| Royal  Sydney 1 | Cooper Park 1 |
| Hunters Hill TC Team 1 | Hunters Hill TC Team 2 |
| Royal Sydney 2 | Longueville 2 |
| Roseville Red | Manly LTC Ladies |
| Roseville Blue | Roseville Orange |
| Longueville 1 | Roseville White |
| Roseville Purple | Royal Sydney 4 |
| Royal Sydney 3 | Royal Sydney 5 |
Saturday Ladies
| | | | | |
| --- | --- | --- | --- | --- |
| Division One  | Division Two  | Division Three  | Division Four  | Division Five  |
| Eastern Suburbs Ladies 1 | Chatswood 1 | Chatswood 2 | Chatswood 3 | Beecroft Ladies 1 |
| Kooroora 1 | Eastern Suburbs Ladies 2 | Kooroora 3 | Collaroy 1 | Collaroy 2 |
| Longueville 1 | Hunters Hill TC Team 1 | Longueville 4 | Hunters Hill TC Team 2 | Neutral Bay  Ladies 1 |
| Longueville 2 | Kooroora 2 | Manly LTC Ladies 2 | Killara Ladies 1 | Royal Sydney 4 |
| Longueville 3 | Roseville 2 | Royal Sydney 2 | Sydney University LTC 4 | Sydney University LTC 5 |
| Manly LTC Ladies 1 | Royal Sydney 1 | Royal Sydney 3 | Tennis Valley 1 | Tennis Valley 2 |
| Roseville 1 | Sydney University LTC 2 | Sydney University LTC 3 | | |
| Sydney University LTC 1 | WSLTA Ladies 1 | | | |
Saturday Mens
| | | | | | |
| --- | --- | --- | --- | --- | --- |
| Division One  | Division Two  | Division Three  | Division Four  | Division Five  | Division Six  |
| Grand Slam Tennis | Eastern Suburbs Mens 1 | Eastwood Thornleigh | Killara 2 | Chatswood 1 | Cheltenham 1 |
| Hunters Hill TC Team 1 | Killara 1 | Kooroora 3 | Killara 3 | Hunters Hill TC Team 2 | Collaroy 1 |
| Kooroora 1 | Lane Cove | Marrickville 1 | Manly LTC Men 2 | Hunters Hill TC Team 3 | Killara 4 |
| Kooroora 2 | Mortdale 1 | Marrickville 2 | Manly LTC Men 3 | Neutral Bay Mens 3 | Killara 5 |
| Manly LTC Men 1 | Rockdale 1 | Neutral Bay Mens 2 | Manly LTC Men 4 | Royal Sydney 2 | Kooroora 4 |
| Neutral Bay Mens 1 | Strathfield Sports Club 2 | Roseville Thompson | Mortdale 2 | Strathfield Sports Club 4 | Royal Sydney 3 |
| Sydney Uni LTC Lions | Sydney University LTC 2 | Strathfield Sports Club 3 | Neutral Bay Mens 4 | Tennis Valley 2 | Sydney University LTC 4 |
| Voyager Tennis | Tennis Valley 1 | Sydney University LTC 3 | Royal Sydney 1 | WSLTA Mens 1 | Sydney University LTC 5 |
| | | | | | |
| --- | --- | --- | --- | --- | --- |
| Division Seven  | Division Eight  | Division Nine  | Division Ten  | Division Eleven  | Division Twelve  |
| Cammeray 1 | Hunters Hill TC Team 5 | Beecroft Mens 1 | Chatswood 3 | Cheltenham 3 | Camperdown |
| Hunters Hill TC Team 4 | Killara 8 | Chatswood 2 | Cheltenham 2 | Killara 10 | Manly LTC Men 8 |
| Killara 6 | Kooroora 5 | Meadowbank 1 | Killara 9 | Manly LTC Men 7 | Marrickville 6 |
| Killara 7 | Manly LTC Men 6 | Neutral Bay Mens 6 | Marrickville 4 | Mosman 2 | Royal Sydney 7 |
| Manly LTC Men 5 | Strathfield Sports Club 6 | Neutral Bay Mens 7 | Marrickville 5 | Roseville McLachlan | Sydney University LTC 8 |
| Marrickville 3 | Strathfield Sports Club 7 | Royal Sydney 4 | Mosman 1 | Royal Sydney 6 | WSLTA Mens 2 |
| Neutral Bay Mens 5 | Sydney University LTC 6 | Tennis Valley 3 | Royal Sydney 5 | Strathfield Sports Club 8 | |
| Strathfield Sports Club 5 | Sydney University LTC 7 | | | | |
https://www.manlylawn.com.au/wp-content/uploads/2017/08/POST-badge-e1555388683402.png
152
200
Rob Muir
https://www.manlylawn.com.au/wp-content/uploads/2017/01/manly-lawn-tennis-club-logo.png
Rob Muir
2020-02-13 15:51:53
2020-02-13 15:56:09
Preliminary Grading Badge Teams 2020