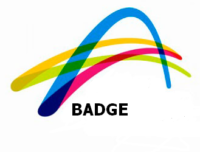 Players' Lists for the respective Badge Teams for 2020 published by TNSW.
The preliminary Team Gradings are published here for your reference. 
Any team that wishes to appeal their preliminary grading must do so through their Badge Delegate and must be submitted according to Rule 9 – Grading Appeal. As per the rules appeals must be received within 4 days of the release of preliminary grading. Please note the deadline for grading appeals is 4pm on Monday, 17th February. No late appeals will be considered by the panel.
Please contact Denis if you wish to ask MLTC to make an appeal for your team.
NOTE: IT'S A LONGISH LIST SO YOU MIGHT HAVE TO SCROLL DOWN A FAIR WAY TO FIND YOUR TEAM.
Thursday Ladies
| | | | | | | | |
| --- | --- | --- | --- | --- | --- | --- | --- |
| DIVISION ONE | | | | | | | |
| Royal Sydney 1 | HHTC 1 | Royal Sydney 2 | Roseville Red | Roseville Blue | Longueville 1 | Roseville Purple | Royal Sydney 3 |
| Anna Jane Vaile | Mary Zuber | Juliet Lawson | Kate File | Lesley Clarke | Jane Prout | Jacinta Howden | Catriona Crookes |
| Denise Leavens | Stephanie Dardis | Abbey McKinnon | Tanya Hing | Robyn Langdon | Tania Murphy | Monique Spiller | Samantha Walder |
| Kerry Wallace | Kitty Dufficy | Fiona Austin | Thongrak Costa | Fiona Nagy | Lisa Faddy | Jenny Vodicka | Tina Donnelley |
| SALLY MARWOOD | Jacque Weaver | Gay Gollan | Elizabeth Langreiter | Janet Murton | Kako Yoshino | Helen Couper | Claire Baistow |
| Sara Goddard | Sue Boorne | Catherine Barr | Mary O'Hare | Donna Green | Belinda Green | Belinda Harrison | Ann Johnson |
| Libby Parker | Nina Finlayson | Anne Johnston-Berry | Deborah English | Simone Ferry | Barbara Wittenberg | Julianne Maxwell | |
| Barbara Goh | Louise Nelson | Julie Cocco | Kerrie Bristow | Charlotte Brown | | | |
| DIVISION TWO | | | | | | | |
| Cooper Park 1 | HHTC 2 | Longueville 2 | MLTC Thu Ladies | Roseville Orange | Roseville White | Royal Sydney 4 | Royal Sydney 5 |
| Player Name | Player Name | Player Name | Player Name | Player Name | Player Name | Player Name | Player Name |
| Claire Bonic | Gillian Thacker | Rachel Orr | Narelle Kinsey | Stephanie O'Neill | elizabeth cameron | Harriet Millett | Amelia Arundell |
| Suzanne Atkin | Jane Cowley | Robyn Crosbie | Lindy Meakins | Faye Myrmell | Elizabeth Campbell | Anne Fitzgerald | Kate Harper |
| Samantha Masnick | Caroline Swan | Lynne Marshall | Michelle Stevens | Susan Lin | Elizabeth Tiffin | Susan Davies | Penelope Lysaght |
| Tracey O'Dea | Leonie Smyth | Kathleen Woodley | Liz Lim | Jane Frost | Christine Cave | Pauline Hutcherson | Denise Yim |
| Cathie Oppenheim | Fiona Henshaw | Judy Balint | Pamela Muir | Paula McGowan | Judith Finlayson | michelle coe | diana herring |
| Rebecca Sinnott | Heather Brooks | Christine Butters | Jane Bailes | Donna DRAGOSETTI | Judy Hipsley | mary jenkins | Michelle Broinowski |
| Sally Wade | Rachel Jones | Joye Walsh | Samantha Thomas | Sally Hudson | Brooke Taylor | | |
| Jenny Reatti | | | | | | | |
Saturday Ladies
| | | | | | | | |
| --- | --- | --- | --- | --- | --- | --- | --- |
| DIVISION ONE | | | | | | | |
| ESTC Ladies 1 | Kooroora 1 | Longueville 1 | Longueville 2 | Longueville 3 | Manly Ladies 1 | Roseville 1 | SULTC 1 |
| Clare Young | Alison Zhang | Nicole Pinchbeck | Kellie Reid | Elise Taylor | Janelle Lofthus | Melissa Anderson | Martina H |
| Natasha Melville | Sally McBride | Leanne Swaysland | Barb Burton | Natalie Klug | Yvonne Davis | Noemie Ah Chong | Stephanie Wiltshire |
| Therese Armstrong | Sophie Quist | Monique Wakefield | Allison SMITH | Cathy Benson | Julia Gunn | Jessica Brycki | Poppy Goh |
| Sharyn Eaton | Sarah Munroe | Kelly Thomas | Belinda Crane | Doris Teoh | Emily Peake | Lucia Gonzalez | Rebecca Jones |
| Justine Stebbings | Alisa Jeregui | Fiona Roseby | Melissa Hamilton | Mimi Fitzpatrick | Kirsten Bruce | Lara Unkovich | Kristina Lane |
| Kellie O'Flynn | Tyra Calderwood | Helen Shea | Jenny Altherr | Nicola Bray | Vanessa Thompson | Ella Fraser | |
| Jessica Polack | Stephanie Bowler | Carolina Pena y Lillo | jade russell | Houda Younan | | | |
| Sophie Sidgreaves | Cayleigh Eddy | Francine Borg | India Schreiber | Lisa Rollins | | | |
| DIVISION TWO | | | | | | | |
| Chatswood 1 | ESTC Ladies 2 | HHTC 1 | Kooroora 2 | Roseville 2 | Royal Sydney 1 | SULTC 2 | WSLTA 1 |
| Elana Kohn | Simone Yee | nicola Tiernan | Julia Kraemer | Tanya Hing | SALLY MARWOOD | Nanako Ogasawara | Emma Herbert |
| Sue Hawkins | Annie Farr | Diana Brajuha | Karen Lenz | Belinda Harrison | Denise Leavens | olivia pitt | Chanella Saofaileta |
| Masami Tanaka | Sarah Cross | Vanessa Bolzan | helen ackerman | Kerrie Bradford | Kerry Wallace | Talor Hamilton | Christina Saofaileta |
| Michelle Cheung | Diane Watt | Lauren Trenear | Penny Kraemer | Wendy Street | Sara Goddard | Sharon Sheng | Paris-Marie Ayoub |
| Cathy Croudace | Jane Curran | Stephanie Dardis | Evie Deaker | Monique Spiller | Libby Parker | Georgie Harrison | Diane Brown |
| Cathy Braun | Susan Officer | Ginette Porteous | Robyn Rickard | Jacinta Howden | Brooke Leavens | Sophie Harrison | |
| Mary Zuber | Barbara Wittenberg | Natalie El Hage | | | | | |
| Robyn Langdon | | | | | | | |
| DIVISION THREE | | | | | | | |
| Chatswood 2 | Kooroora 3 | Longueville 4 | Manly Ladies 2 | Royal Sydney 2 | Royal Sydney 3 | SULTC 3 | |
| Bonnita Shirley | Anna Hannaford | Robyn Foxx | Julie Porteous | Sue Barlin | Juliet Lawson | Emma Inglis | |
| Marnie Williams | Naoe Murakami | Jane Prout | Kristina Curtis | Alex Raine | Catriona Crookes | Angela Cartwright | |
| Janice Katelaris | Naomi Takeda | Lisa Faddy | Sophie Mitchell | Edwina Parsons | Abbey McKinnon | Sayano Murayama | |
| May Lee | Ashley Kerr | Michelle Law | OLIVIA DUFF | Toni Cody | Samantha Walder | Luhana Budin | |
| Jane Kempton | Kim Blackburne | Tracy Miles | Krista Oates | Gay Gollan | Lucy Regan | Georgia Waites | |
| Roslyn Rossettin | Rebecca Leggatt | Kerrie Bristow | Morganne Grange | Catherine Barr | Claire Baistow | Jessica Prout | |
| Fay Yiannakopoulos | Sharna King | Julia Haege | Tina Donnelley | Olivia Bird | | | |
| Tia Mitchell | Nina Finlayson | | | | | | |
| DIVISION FOUR | | | | | | | |
| Chatswood 3 | Collaroy 1 | HHTC 2 | Killara 1 | SULTC 4 | Tennis Valley 1 | | |
| Alison Broad | Lynne Bridges | Kitty Dufficy | Ann McCormack | Penny Reid | | | |
| Huyen Dao | Sarah Downes | Jane Cowley | Jillian Heinrich | Anna Ryan | | | |
| Jaime Sims | Sue Barry | Tracy Clifford | Gillian McLean | Faaiza Haque | | | |
| Vanessa Ng | Vera Lachemann | Gillian Thacker | Ashleigh Gudmann | Anabel Wason | | | |
| Laksana Kanongehaiyot | Sophie Radalj | Caroline Swan | Kristi Bromley | Marisol Hetreles | | | |
| Annie Snell | Eri Fawcett | Sally Quinn | Fiona Nguyen | Monique Welsman | | | |
| Julie King | Sally Bury | Lauren McKee | | | | | |
| Leonie Smyth | Milena Jandera | | | | | | |
| DIVISION FIVE | | | | | | | |
| Beecroft 1 | Collaroy 2 | NBC Ladies 1 | Royal Sydney 4 | SULTC 5 | Tennis Valley 2 | | |
| Suzanne Payne | Elise Thompson | Debbie Anderson | Xenia McGee | Patsy Islam-Parsons | Jane Warrilow | | |
| Valerie Pike | Charleigh Fay | Margaret Bernard | Julianne Maxwell | Emily Graetz | Vicki Colmer | | |
| Valerie Cooper | Isabella Johnson | Ping Williams | Imogen Scott L'Estrange | Karen Koprivec | | | |
| Janet Murton | Sophie Cotton | Lynn Song | Christina Anderson | amanda clark | | | |
| Judy Hipsley | Lucy Jones | Claudia Saywell | Ruki Kurukulasuriya | | | | |
| June Scott | Elizabeth Johnston | Vanessa Watson | | | | | |
| Sharon Neeson | Linda Burger | | | | | | |
Saturday Mens
| | | | | | | | |
| --- | --- | --- | --- | --- | --- | --- | --- |
| DIVISION ONE | | | | | | | |
| Grand Slam Tennis | Hunters Hill TC 1 | Kooroora 1 | Kooroora 2 | Manly Mens 1 | NBC Mens 1 | SULTC Lions | Voyager Tennis |
| Stuart Thompson | Roderick Hill | Tim Fraser | Michael Reidy | Sean White | Mark Williams | James Palmer | Peter Thorne |
| Sven Sylvester | Fabrizio Perilli | Stephen Seeto | Takuma Ohashi | Bosko NOVAKOVIC | Stuart Oldham | Nicholas Turnham | Paul Cottee |
| Justin James | Dejan Bodrozic | Darren Soenario | Cameron Hobbs | Andrew Riminton | Phil Hallinan | Tim Gray | Adam Feeney |
| Darin Currall | Emeric Navarro | Warren Green | Rhys Hobbs | Jono Walker | Glenn Jackson | John Hu | Ryan Henry |
| Michael Tebbutt | Evan Angelopoulos | Amrit Lall | Michael Barone | Todd Maloney | Brad Weatherstone | Zavia Leslie-Adam | Luke Bougeouis |
| Luke McDonald | Anjay Zazulak | Luca Lavermicocca | Yury Samokhvalov | Robert Lindhe | Louis Corker | Shaun Mulraney | |
| Wayne Pascoe | Bruce Hinchcliffe | Aitor Lasa | Anthony Shumsky | | | | |
| Bart Bourgeois | James Lamplough | Timothy Walter | | | | | |
| DIVISION TWO | | | | | | | |
| ESTC Mens 1 | Killara 1 | Lane Cove | Mortdale 1 | Rockdale | Strathfield 2 | SULTC 2 | Tennis Valley 1 |
| Edouardo Queirolo | Jonathan Chang | Ryan Seeto | Michael Vickery | Matthew Kerr | Mark Padd | Warren August | John Bruce |
| Dominic Forsdike | Mariano Kulish | Charlie Morahan | Blake Bardsley | Patrick Hall | imad indari | John Nolan | Timothy Thacker |
| Angus Keeble | Warwick Keneally | Nicholas Spanner | Greg Westwood | Jeremy Hall | James Wilson | Richard Palmer | Duncan Journee |
| Peerasak Polprasit | Marc Southey | Joshua Muzik | Ivan Stride | Trevor Holt | Macarthur Lim | Robin Pfister | James Stormon |
| Lance ROSENBERG | Rory McLean | Nima Kermani | Matthew Scheers | Ben Wyld | Patrick Staunton | Jack Kliner | Craig Boyce |
| Michael Reynolds | Ian Brealey | Samuel Stalley | Brad Middleton | Brett Pardey | Byeoggi Yun | David Litchfield | |
| Andrew Scanlan | Jordan Soussa | Jason Chau | Inhwa Song | Ron Kohn | | | |
| Ashley Radford-Sutton | Peter Elliott | Anthony Wasson | Sung Min Han | | | | |
| Daniel Grantham | | | | | | | |
| DIVISION THREE | | | | | | | |
| Eastwood Thornleigh | Kooroora 3 | Marrickville 1 | Marrickville 2 | NBC Mens 2 | Roseville Thompson | Strathfield 3 | SULTC 3 |
| Paul Kent | Josh Bridges | Michael Kypreous | Jeff Tao | Tom Perfrement | Matthew Thompson | Peter Davis | Kacy Brennan |
| Greg Armstrong | James Delohery | Zain Rahmat | Garry Dive | Roger Spraggon | Daniel Farrar | Mark Cowper | Wilson Liu |
| Scott Baker | SIMON HAES | Alex Klianis | Sam Pitson | Joel Palmer | Greg Ford | Kiran Srinivas | Charlie Godber |
| Chris Biviano | George Wagemans | Ravishankar Kaushik | Ashley Kabel | John Deakin Bell | Ben Callaway | Ian George | Mitchell Scott |
| Alex Evans | Michael Childs | Matthew Macks | Simon Spence | Adam Young | Brad McIntosh | Robert Edwards | Alexander Whitman |
| Michael Fitzgerald | Kairo Cerreto | George Piatta | Jonathan Lloyd | Scott Harris | adam eke | Eduard Barskyi | |
| Andrew Corin | Geoff Macks | Ryan Lopez | Wayne Fourie | | | | |
| Gian GRANA | | | | | | | |
| DIVISION FOUR | | | | | | | |
| Killara 2 | Killara 3 | Manly Mens 2 | Manly Mens 3 | Manly Mens 4 | Mortdale 2 | NBC Mens 4 | Royal Sydney 1 |
| Ken Demlakian | Michael Traill | Michael O'Connor | Stephen Nettleton | Sean Jobe | Darrell Jefferys | Ben Randall | Mike Dixon |
| Mark Shaw | brian levine | Adam Clayton | Milton Da Rocha | Harald Grabner | Ryan Smith | Nikhil Shah | Tom Booth |
| Luke Binsted | Paul Theron | Daniel Kelly | Craig Withell | Craig Stevens | Tony Golding | Simon Harris | Adam Sheumack |
| Spencer Leung | Adam Oakes | Daniel Gylnn | Robert Muir | Jarryd Stevens | Steve Sammut | Steve Torokfalvy | George Barlin |
| Michael Brereton | Todd Levine | Marcus Betts | Howard SMITH | Vincent L'Heure | Liam Jefferys | Duncan Burns | Andrew Dossetor |
| Sam Deuble | Mark Ashbridge | Benjamin Grozier | Andrew Robertson | Justin Hooley | Gino Fasciani | Mark White | |
| Alan Watts | Murilo Moura | Stephen Wilkins | Geoffrey Dunstan | Harry Petratos | Jonathan Sweeney | | |
| David Winterbottom | Glen Pearson | | | | | | |
| DIVISION FIVE | | | | | | | |
| Chatswood 1 | Hunters Hill TC 2 | Hunters Hill TC 3 | NBC Mens 3 | Royal Sydney 2 | Strathfield 4 | Tennis Valley 2 | WSLTA 1 |
| James Teoh | Mark Haet | Ben Johnson | Kev Morgan | whitney drayton | Alan Murray | Rowan Lucas | Temogen Hield |
| Gavin Siou | Peter Callaway | Christopher Jones | Courtenay Farquharson | John Thompson | Charles Hempel | Richard Howard | Hannibal Hield |
| Jody Lao | Graeme Sticka | Sheriar Pestonji | James Irvine | Timothy Ferguson | Seungjun Yi | Geoff Turek | Luke Tollemache |
| Jackson He | Jonathan Sherlock | Phillip Smyth | James Rowland | William Quist | Goran Blazevic | Paul Ferguson | Craig MacMillan |
| ROGER YU | Stephen Clarke | Andrew Frankland | adam rowland | Tim Jolley | Phillip Lay | Jean-Louis Salinas | Dillon Kombumerri |
| Anthony Coleman | Gwenael LE REUN | Philip Wass | Jaewoo Choi | Rogier Piepers | David Delcarlo | | |
| Andrew Phelan | Murray Bell | Rai Asim Zafar | David Brown | | | | |
| Dennis Teoh | Simon Forbes | Min Woo Lee | Robert Garrett | | | | |
| Nam Tham | | | | | | | |
| Lu Wang | | | | | | | |
| DIVISION SIX | | | | | | | |
| Cheltenham 1 | Collaroy 1 | Killara 4 | Killara 5 | Kooroora 4 | Royal Sydney 3 | SULTC 4 | SULTC 5 |
| Senaka Subasinghe | Andrew England | Himanshu Rastogi | Alan Rossi-Zalmons | Alan Vo | Robert Blackman | Gabriel Di Bello | frank veltro |
| David Lau | Charlie Brown | David Bui | James Davis | Loc Tran | Stephen Bradshaw | Warwick Lynch | Hien Duong |
| John Robertson | Roland Lachemann | Otto Jandera | Alex Tokareff | Brandon Liu | Richard Wardlaw | Thomas Hansen | Marcus Gock |
| David Cheung | Maxim Jovic | Andrew Unsworth | Victor Fung | Gower Chung | Tom Saywell | Mark Curzon | harry kinahan |
| Chris Eade | Peter Haendl | Nick Oates | KARTHIK RAMAMURTHY | Clive Cachia | Chris Harris | Truman Biro | Garry Murphy |
| Byron Rudenno | Joshua Baker | Tim Chiang | Vy Hua | Ross Middleton | Richard Horton | Michael Walton | |
| Oliver Keech | Antonio Arenas | Jack Mowbray | Robert Bezimienny | | | | |
| Vaclav Frydl | Morry Waked | | | | | | |
| | | | | | | | |
| --- | --- | --- | --- | --- | --- | --- | --- |
| DIVISION SEVEN | | | | | | | |
| Cameray 1 | Hunters Hill TC 4 | Killara 6 | Killara 7 | Manly Mens 5 | Marrickville 3 | NBC Mens 5 | Strathfield 5 |
| Jan Hosowicz | Werner Jansen van Vuuren | Mark Bernhardi | Ivo Porfiri | Jonathon Allara | Philip King | Tony Reynolds | Daryl Hart |
| Jeffrey Gong | Andrew See | john bickmore | David Hodges | Scott Anderson | Troy Warner | James Curtis | Robert Bow |
| Owan Ratsoongnoen | Adrian Lai | Leonardo Filippello | Ross Candi | Tim Coleman | George Couzios | James Barker | William Yee |
| Kenneth Gan | Brian Soh | graeme Tucker | Jamieson Yu | Tom Donald | Peter Milharcic | Manab Chetia | Gonzalo Contreras |
| Chris Leong | Winston Wong | Darren Levien | Eoin Coghlan | Shen Chiu | Michael Tetteris | Kyle Dodds | Niro Yoganathan |
| Andrew Panyanouvong | Tony Veale | Mark Vincent | Joao Lourenco | Mark Tindale | Leo Jones | Rod James | |
| Leo bernhardi | Craig Bentley | Carl Brazendale | Chab Roghanian | Issac Lean | | | |
| Gavin McVean | Tomiharu Kawahashi | | | | | | |
| DIVISION EIGHT | | | | | | | |
| Hunters Hill TC 5 | Killara 8 | Kooroora 5 | Manly Mens 6 | Strathfield 6 | Strathfield 7 | SULTC 6 | SULTC 7 |
| Graeme Lewis | Matthew Schwabrow | Richard Gong | Alec Badham | STEVE CHEN | Jeff Chan | Danny Beran | |
| Frank Quinn | Martin Jandera | Liam Irving | Hugo Stegmann | Mrigesh Tamang | Tommy Tam | Greg Rowe | |
| andrew chilcott | Ken Levien | Sean Irving | Graham BURMAN | Changhoon Nam | Christopher Stanton | Sanjay Yapabandara | |
| Andrew Pavli | Girish Raniga | Sisir Das | denis Crowley | Mat Slotwinski | Valentine Tse | Tristan Lin | |
| Steve Green | Kurt Petherbridge | Jacques Godbold | Chris Diaz | Amit Kumar | Robbie Moh | Amar Sidhu | |
| Stewart Wewege | David McLellan | Yasuhiro Sakaue | Alexander Wilson | Michael Tran | Samuel Teh | | |
| Ash Joglekar | guy sedger | | | | | | |
| Richard Badham | | | | | | | |
| DIVISION NINE | | | | | | | |
| Beecroft 1 | Chatswood 2 | Meadowbank | NBC Mens 6 | NBC Mens 7 | Royal Sydney 4 | Tennis Valley 3 | |
| Mark Samuels | William Suganda | Mike Benfell | Ian Brugnoli | Ian Rae | Alex Hawley | Nathan Wardell | |
| Geoff Childs | Michael Chin | Wayne Gillespie | Timothy Pool | Gareth Evison | Andrew Mckinnon | Frank Napolitano | |
| Paul Arthur | Rick Guan | Roger McInerney | Ed Hughes | John Eaton | John Fennell | Hayden Stormon | |
| Paul McKimm | Ken Douglas | nicolas mcinerney | Peter john Anderson | Ralph Thompson | Scott Laycock | Anthony Watson | |
| David Perkins | Frank Moratti | Rodney Walker | Dominik Mueller | Chris Crammond | Michael O'Shea | | |
| John Keeble | Riccardo Bombelli | Alec Brown | Mark Cox | | | | |
| Andrew Lennox | Mark De Kock | | | | | | |
| Peter Armitage | Maxwell Stormon | | | | | | |
| DIVISION TEN | | | | | | | |
| Chatswood 3 | Cheltenham 2 | Killara 9 | Marrickville 4 | Marrickville 5 | Mosman 1 | Royal Sydney 5 | |
| Tuan Nguy | Tarandeep Sandhu | Sean Walsh | Alex Bartholomew | Chris Greenwood | Eduardo Nebot | George Clapham | |
| Brendan Irvine | Joseph Trieu | Tony Nguyen | Anthony Albanese | Stuart Robinson | John Scollin | Steve Rankine | |
| Ian Thomson | COLIN REID | Ron Heinrich | Fergus Taylor | Martin Alexander | Geoff Simpson | Andrew Dunlop | |
| Benjamin Borenstein | Gregory Smith | David Wakeman | Trevor Cahill | Rhys Davies | Anthony Nix | Matthew Cullen | |
| Greg Lewis | James Shenstone | Trevor Easterbrook | Michael Agapitos | Peter Sutherland | Richard Brown | David Vaux | |
| Peter Grogan | John Szetu | Mark O'Kelly | Bernhard Schmitz | Daniel Purchas | Richard Cook | Warwick Johnson | |
| Ian Clark | Max von Berkel | Michael Beilby | Damyon Lill | Andrew Fleming | | | |
| Darren Tilley | Andrew Best | | | | | | |
| DIVISION ELEVEN | | | | | | | |
| Cheltenham 3 | Killara 10 | Manly Mens 7 | Mosman 2 | Roseville Mclachlan | Royal Sydney 6 | Strathfield 8 | |
| David Ross | Shaun Treacy | Tony Hamilton | louis miller | Peter McLachlan | Andrew Jerogin | Phil Low | |
| John Sturday | Allen Robinson | Mark Swain | JUSTIN AMOS | Barry SMITH | Anthony Wing | David Hansen | |
| Leigh Deves | Lionel Bird | David Bowan | David Hanson | James McLACHLAN | Garry Booth | david rutherford | |
| Tony Cunningham | Stephen Barripp | Peter Roberts | David McCallum | Terry CARVER | Mort Cohen | David Tilston | |
| David Allan | Anthony Pascoe | Stuart Charlton | Kevin Alker | David HAMMOND | Bernard MacLeod | Dharani Parthy | |
| Terence Fergusson | Jacob Mak | roger ireland | Wayne Jorgensen | Jason Lee | Deddy Sutanto | | |
| MIKE WILLIS | Aidan GILLES | Julian Reed | John Whitney | Ping Huang | | | |
| james keegan | Hamish CULLWICK | Neville Daniels | Andrew Flitcroft | | | | |
| Nick Wright | | | | | | | |
| DIVISION TWELVE | | | | | | | |
| Camperdown | Manly Mens 8 | Marrickville 6 | Royal Sydney 7 | SULTC 8 | WSLTA Mens 2 | | |
| Perry Borg | Robert R Hill | James Evans | Stephen Meares | Yixuan Hou | Gary Tsang | | |
| Julian Richardson | des Tempany | Andrew Vickery | Toby Marshall | Robert Armitage | Robbie Jiang | | |
| Dannel Dan | Ray Dalgairns | NICK HARRIS | James Tonkin | Marcelo Carvalho | Roger Ouyang | | |
| Terry Stathakis | Bob Amaral | Robert Friend | Tim Regan | Delon Deng | James Zhang | | |
| Cameron Crawford | Gordon Morrison | Enis Ruzdic | Hugh Galloway | Allen Roberts | | | |
| Jason Duerden | Peter Butcher | David Kerr | David Crow | | | | |
| Oscar Olson | Eamonn Kennan | Manuel Damianakis | Mark Magnus | | | | |
| Timothy Castle | | | | | | | |
https://www.manlylawn.com.au/wp-content/uploads/2017/08/POST-badge-e1555388683402.png
152
200
Rob Muir
https://www.manlylawn.com.au/wp-content/uploads/2017/01/manly-lawn-tennis-club-logo.png
Rob Muir
2020-02-14 09:39:48
2020-02-14 14:38:29
Players List Badge Teams 2020