Manly Tennis Centre was established in 1983 and is owned and operated by experienced professional Scott Blackburn leading a team of highly qualified and experienced coaches and staff under an agreement with Manly Lawn Tennis Club.
[email protected] is open and staffed seven days a week:
Monday to Friday: 7.00am – 10.00pm
Saturday: 7.00am – 11.30 am, 6.00pm – Close
Sunday: 7.00am – 10.00pm
Times may vary due to club activities and court reservations.
6 Synthetic Grass courts with lights
Court Hire with equipment available to hire
Coaching Programmes for Juniors & Adults from Beginner to Advanced
Junior & Adult Competitions Day & Night
Pro Shop equipped with drinks, grips, racquets, balls etc
A 24hr Restring service. Bring your own string from $30 service fee or select from our range of quality products
Gift Certificates valid for 3 months from the date of purchase for lessons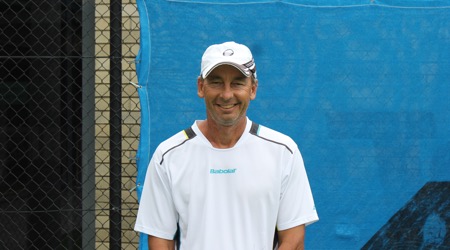 Scott Blackburn
Tennis Director & Head Pro
Scott is a former touring Satellite Professional and fully qualified with Tennis Australia and the ATPCA. He has won singles and doubles titles at Manly Lawn Tennis Club and District, State and Overseas tournaments.
Scott has over 35 years experience in the field of coaching and management at all levels.
Manly Lawn Tennis Club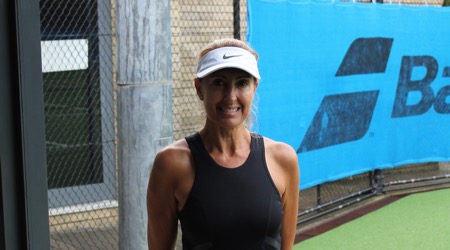 Carmela Blackburn
General Manager
Carmela has been in the tennis industry for over 30 years. Her experience has covered many areas of the sport at club and tournament level as well as coaching and centre management.
With a passion for the sport of tennis, great organisational skills and a desire to create stylish tennis events she has worked with a number of Charity groups, schools, the public and business places at Manly Tennis Centre.
Manly Lawn Tennis Club
Richard Gauntlett
Coach & Junior Coordinator
Richard Gauntlett is a USTA certified under 10's coach with 9 years coaching experience in both the US and Australia. Since joining the team at Manly Tennis Centre in 2014, Richard has become an integral part of our Hot Shots program, ensuring our juniors develop their skills in a positive and encouraging environment. Richard combines his love of the game and energetic personality to ensure the both juniors and adults enjoy their lessons and gain a solid understanding of the technical aspects of the sport. Richard will always do his best to help his students in anyway that he can. Tennis Should be fun and he makes sure of it.
Manly Lawn Tennis Club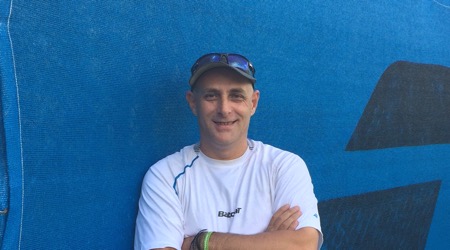 Tom Tyrrell
MTC Assistant & Head Stringer
With over 20 years experience as a club player, head stringer and MTC Assistant, Tom is well known in the Sydney Tennis Community.
Manly Lawn Tennis Club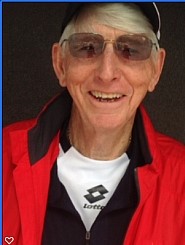 Rob Muir
Tennis Whisperer
USPTA pro Rob Muir is our Tennis Whisperer. Rob is a tennis professional with 40+ years' experience in coaching players to elite nationally ranked and USA collegiate levels and the author of our Ask the Pro series. His playing pedigree includes Australian and USA national championships at professional and age divisions levels and competing against a peer group including Newcombe, Stolle, Crealy, Dent, Dibley, Goolagong amongst others. He remains passionate about tennis as a sport for life and health.
Manly Lawn Tennis Club