Manly Seaside Tennis Championships
Cancelled due to COVID-19 health advice.
Each year from the 26th to 31st of December, Manly Lawn Tennis Club hosts its Major Tournament Event co-directed by Scott Blackburn and Marc Dragan and proudly supported by a professional tournament team.
Operating since 1933 many of Australia's top and aspiring young players come to Manly to compete in the Gold event alongside players from all over the world in the hope to take out the major prize and have their name on the honour board alongside greats of the past including Ken Rosewall, Frank Sedgman, John Bromwich, Lew Hoad, Neal Fraser, Fred Stolle, Evonne Goolagong, Christine O'Neil and Dianne Fromholtz. New generation players have included Jordan Thompson and Mathew Barton to name a few.
The event has grown in numbers and features several hundred competitors each year played across several venues throughout the Northern Beaches.
Manly Seaside Latest News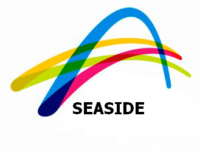 Effective immediately Tennis Australia & all State Associations…
https://www.manlylawn.com.au/wp-content/uploads/2017/08/POST-seaside-e1555388820780.png
152
200
The Secretary
https://www.manlylawn.com.au/wp-content/uploads/2017/01/manly-lawn-tennis-club-logo.png
The Secretary
2020-09-30 08:20:56
2020-09-30 08:20:57
Seaside Championships 2020 cancelled
Past Manly Seaside Champions
Past Manly Seaside Champions are listed below and will include some familiar names to tennis fans.
| | | | | |
| --- | --- | --- | --- | --- |
| Year | Mens Champion | Mens Doubles | Ladies Champion | Ladies Doubles |
| 1933 | D. THOMPSON | R. DUNLOP R.E. HENRY | J. HARTIGAN | MRS. MITCHELL MRS. HENRY |
| 1934 | D. THOMPSON | R.A. STEWART H. WEEKS | A. HATTERSLEY | A. HATTERSLEY J. VALKENBURG |
| 1935 | D. THOMPSON | L.E. KING R.E. HENRY | V. SELWIN | A. HATTERSLEY J. VALKENBURG |
| 1936 | J.H. CRAWFORD | V.B. McGRATH D. THOMPSON | V. SELWIN | NOT PLAYED |
| 1937 | V.B. McGRATH | D. CRYSTAL D. THOMPSON | A. HATTERSLEY | A. HATTERSLEY V. SELWIN |
| 1938 | V.B. McGRATH | V.B. McGRATH R.E. HENRY | A. HATTERSLEY | A. HATTERSLEY V. SELWIN |
| 1939 | V.B. McGRATH | J. GILCHRIST W. SIDWELL | A. HATTERSLEY | J. HARTIGAN O. STEBBING |
| 1940 | J. GILCHRIST | V.B. McGRATH F.E. BENNETT | A. HATTERSLEY | A. HATTERSLEY V. BERG |
| 1941 | J. GILCHRIST | J. GILCHRIST J.H. BROMWICH | J. FITCH | A. HATTERSLEY D. JENKINS |
| 1942 | NOT PLAYED | NOT PLAYED | NOT PLAYED | NOT PLAYED |
| 1943 | NOT PLAYED | NOT PLAYED | NOT PLAYED | NOT PLAYED |
| 1944 | NOT PLAYED | NOT PLAYED | NOT PLAYED | NOT PLAYED |
| 1945 | D. PAILS | J. GILCHRIST H. LINDO | P. JONES | J. FITCH M. BEVIS |
| 1946 | T. BROWN | J. DART J. MAY | P. JONES | J. FITCH M. BEVIS |
| 1947 | J. BROMWICH | J. BROMWICH W. SIDWELL | N. BOLTON | N. BOLTON C. PROCTOR |
| 1948 | J. BROMWICH | J. BROMWICH W. SIDWELL | M. HAWTON | M. HAWTON E. ASHFORD |
| 1949 | J. BROMWICH | J. BROMWICH W. SIDWELL | T. LONG | N. BOLTON T. LONG |
| 1950 | K. ROSEWALL | J. MAY D. ROCAVERT | J. FITCH | J. FITCH M. HAWTON |
| 1951 | F. SEDGMAN | F. SEDGMAN K. McGREGOR | B. PENROSE | M. HAWTON T. LONG |
| 1952 | G.E. BROWN | G.E. BROWN J. MAY | K. HAWTON | M. HAWTON B. PENROSE |
| 1953 | G. WORTHINGTON | T. MILLICAN J. O'BRIEN | B. PENROSE | A. HATTERSLEY E. ASHFORD |
| 1954 | K. ROSEWALL | G. WORTHINGTON D. CANDY | T. LONG | M. HAWTON B. PENROSE |
| 1955 | L. HOAD | K. ROSEWALL G. REGAN | K. HAWTON | B. JONES P. PARMENTER |
| 1956 | L. HOAD | W. WOODCOCK N. GIBSON | A. GIBSON | S. FRY A. GIBSON |
| 1957 | A. COOPER | M. ROSE R. EMERSON | A. MORTIMER | M. HAWTON T. LONG |
| 1958 | N. FRASER | N. FRASER N. GIBSON | T. LONG | M. HAWTON T. LONG |
| 1959 | R. HEWITT | W. JACQUES J. PEARCE | L. TURNER | N. TURNER L. TURNER |
| 1960 | R. MARK | K. FLETCHER C. HUGHES | L. TURNER | M. HAWTON M. REITANO |
| 1961 | R. LAVER | F. STOLLE R. HEWITT | M. SMITH | M. REITANO D. HART |
| 1962 | M. MULLIGAN | N. FRASER K. FLETCHER | L. TURNER | J. TEGGART E. STARKIE |
| 1963 | F. STOLLE | F. STOLLE R. HEWITT | J. LEHANE | M. SCHACT N. MARSH |
| 1964 | O. ISHIGURO | W. JACQUES J. COTTRIL | J. BLACKMAN | M. HAWTON K. KRANTZCKE |
| 1965 | F. STOLLE | W. BOWRY O. DAVIDSON | J. O'NEILL | K. KRANTZCKE P. TURNER |
| 1966 | F. STOLLE | F. STOLLE W. JACQUES | K. KRANTZCKE | K. KRANTZCKE L. TURNER |
| 1967 | R. CREALY | T. ADDISON R. KELDIE | J. TEGGART | K. KRANTZCKE J. TEGGART |
| 1968 | M. ORANTES | T. ADDISON R. KELDIE | G. SHERRIFF | M. HAWTON N. MARSH |
| 1969 | R. CARMICHAEL | C. DIBLEY A. McDONALD | E. GOOLAGONG | E. GOOLAGONG P. EDWARDS |
| 1970 | P. DOERNER | P. DOERNER R. KELDIE | S. WALSHAM | H. KAYSER J. FALLIS |
| 1971 | R. GAREY | A. SHAPTER W. LLOYD | C. O'NEILL | A. AVIS F. LUFF |
| 1972 | J. MARKS | J. MARKS G. POLLARD | G. HEALEY | G. HEALEY E. EASTBURN |
| 1973 | M. EDMONSON | J. MARKS G. POLLARD | F. LUFF | H. KAYSER E. HEALEY |
| 1974 | A. GARDINER | J. SINGH S. MENION | C. O'NEILL | J. WALKER C. O'NEIL |
| 1975 | R. GILTINAN | R. GILTINAN J. TRICKY | J. WALKER | J. WALKER C. O'NEIL |
| 1976 | M. EDMONSON | NOT PLAYED | D. FROMHOLTZ | NOT PLAYED |
| 1977 | J. MARKS | J. MARKS V. EKE | J. WALKER | J. WALKER J. CAREY |
| 1978 | T. SAUNDERS | M. CALAUTTI R. CALAUTTI | NOT PLAYED | NOT PLAYED |
| 1979 | P. SERRET | G. LANGLANDS S. O'SHANNESY | D. CHESTERTON | NOT PLAYED |
| 1980 | L. HALL | N. CALLAGHAN T. SAUNDERS | A. TOBIN | NOT PLAYED |
| 1981 | L. WARDER | A. HOGAN S. HEALY | J. WALKER | K. GULLEY D. GULLEY |
| 1982 | R. CASE | R. CASE S. FURLONG | W. GILCHRIST | K. WALKER J. WALKER |
| 1983 | NOT PLAYED | NOT PLAYED | NOT PLAYED | NOT PLAYED |
| 1984 | C. WITTENBURG | C. WITTENBURG I. CHAPMAN | L. O'NEILL | A. WILLIAMS L. PASTERFIELD |
| 1985 | N. SMITH | R. KILBORN N. SMITH | C. THOMPSON | K. DEED L. O.'NEILL |
| 1986 | P. SERRET | R. KILBORN N. SMITH | K. SMITH | K. CALLAGHAN K. SMITH |
| 1987 | KIM BONG SU | R. KILBORN N. SMITH | A. DINGWALL | C. CAMPLING E. CRAIG |
| 1988 | R. KILBORN | R. KILBORN N. SMITH | K. DEED | K. CALLAGHAN K. DEED |
| 1989 | P. SERRET | J. IRELAND J. REIZES | A. TOBIN | C. CAMPLING E. CRAIG |
| 1990 | J. IRELAND | R. KILBORN N. SMITH | K. RADFORD | K. RADFORD N. CUTCLIFFE |
| 1991 | A. ANDERSON | R. KILBORN N. SMITH | N. WEBB | K. BALLARD S. WOODWARD |
| 1992 | P. SERRET | M. HILL M. TEBBUTT | J. TAYLOR | K. BURKE S. PETERS |
| 1993 | J. BELLOLI | M. HILL P. SERRET | A. MARIK | NOT PLAYED |
| 1994 | M.P. HILL | J. HOLMES B. ROSE | J. TAYLOR | A. BELL C. BARCLAY |
| 1995 | I. SARIC | A. BATES J. IRELAND | C. BARCLAY | C. BARCLAY T. PRICE |
| 1996 | A. PAINTER | J. HOLMES B. ROSE | B. STEWART | NOT PLAYED |
| 1997 | J. HOLMES | A. BATES J. IRELAND | N. DE VILLIERS | C. BARCLAY N. DE VILLIERS |
| 1998 | P. CLARKE | N. HEALEY J. STASIAK | Z. GOLOPENCZA | S. MUNRO S. BEKIR |
| 1999 | A. FISHER | N. HEALEY P. HANLEY | J. BELOBRAJDIC | N. KRIZ J. BELOBRAJDIC |
| 2000 | T. REID | J. LIJEWSKI B. ROSE | M. ADAMCZAK | M. ADAMCZAK E. HEWSON |
| 2001 | L. BOURGEOIS | S. KADIR T. REID | J. BELOBRAJDIC | N. KRIZ R. REID |
| 2002 | V. MELLINO | S. KADIR G. KOVACEVIC | D. CUPAC | B. CALDERWOOD C. DOCK |
| 2003 | S. KADIR | S. KADIR S. FLETCHER | B. STEWART | K. PINCHBECK B. CALDERWOOD |
| 2004 | G. KNOX | N. NASH S. BLUHM | D. CUPAC | R. LAMPRET L. GONZALEZ |
| 2005 | R. DUREK | B. STAPP D. OSBORNE | M. ANDERSON | T. CALDERWOOD L. GONZALEZ |
| 2006 | S. KADIR | M. HISCOKE T. SMITH | H. CAO | T. CALDERWOOD L. GONZALEZ |
| 2007 | G. KNOX | D. FERNANDEZ J. LIJEWSKI | B. MILENKIEWICZ | T. CALDERWOOD L. GONZALEZ |
| 2008 | S. KADIR | D. FERNANDEZ J. LIJEWSKI | L. DU-PLESSIS | L. GONZALEZ R. LAMPRET |
| 2009 | S. KADIR | J. ANDRIJIC M. BARTON | H. ERICKSON | M. ANDERSON L. GONZALEZ |
| 2010 | M. BARTON | M. BARTON K. STOKER | G. BRODSKY | M. ANDERSON L. GONZALEZ |
| 2011 | S. KADIR | G. KNOX J. ANDRIJIC | T. CALDERWOOD | M. ANDERSON L. GONZALEZ |
| 2012 | J. ANDRIJIC | R. DUREK S. GOH | M. ANDERSON | M. ANDERSON L. GONZALEZ |
| 2013 | D. PROPOGGIA | B. SMITH C. SMITH | L. KRIEGSMANNOVA | T. CALDERWOOD E. PEREZ |
| 2014 | D. POLKINGHORNE | B. SMITH C. SMITH | A. MYERS | G. O'GORMON M. VAIS |
| 2015 | M. BARTON | B. SMITH C. SMITH | A. MYERS | S. QUIST L. GONZALEZ |
| 2016 | C. SMITH | D. VIDIN N. TURNHAM | E. PEREZ | B. CRABB N. KRIZ |