Council Parking Information
There is on street parking nearby the tennis club that is limited to 2 hours.
Manly Council has four car parks available as marked on the map below:
2 car parks are in Central Avenue (closest to the courts)
1 in Whistler Street
1 in Wentworth Street
the first 2 hours parking are FREE in all car parks prior to 7pm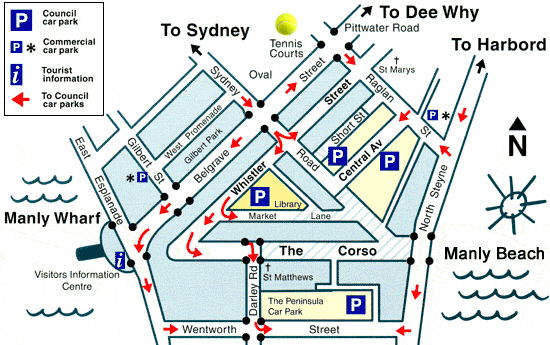 Parking Permits for Badge Visitors
There are car parking permits are available if you are visiting to play Badge. Just come to the bar and hand your drivers licence in to the duty manager in return for a car parking permit. This allows you 4 hours parking (instead of the 2 hours as shown on the sign). At the end of the day we will return your licence in exchange for the parking permit.