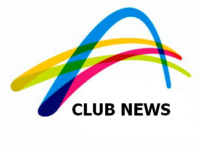 MANLY LAWN TENNIS CLUB ACCEPTS NO LIABILITY FOR AND GIVES NO UNDERTAKINGS, GUARANTEES, OR WARRANTIES CONCERNING THE ACCURACY, COMPLETENESS OR FITNESS FOR PURPOSE OF THE INFORMATION PROVIDED.
WHILE THE INFORMATION ON THIS SITE IS PROVIDED TO THE BEST OF OUR ABILITIES, THE INFORMATION MAY NOT BE COMPLETE, ACCURATE OR CURRENT AND IS NOT PROFESSIONAL ADVICE NOR IS IT A SUBSTITUTE FOR ANY SUCH ADVICE.
NO RELIANCE SHOULD BE PLACED ON THE INFORMATION PROVIDED WHEN MAKING A DECISION AFFECTING YOUR OWN INTERESTS. MANLY LAWN TENNIS CLUB SHALL IN NO EVENT BE LIABLE FOR ANY LOSS OF PROFIT OR ANY OTHER COMMERCIAL DAMAGE, INCLUDING BUT NOT LIMITED TO SPECIAL, INCIDENTAL, CONSEQUENTIAL, OR OTHER DAMAGES ARISING FROM ANY INFORMATION PROVIDED ON OUR SITE.
SIMILARLY, ANY HYPER LINKS TO OR FROM OUR SITE MAY NOT BE ACCURATE OR MAY NOT OPERATE AND ARE PROVIDED FOR CONVENIENCE ONLY. MANLY LAWN TENNIS CLUB DOES NOT ENDORSE OR APPROVE ANY SITE LINKS NOR THE CONTENT OR THE MANAGEMENT OF THOSE SITES.
MANLY LAWN TENNIS CLUB MAY AT ANY TIME CHANGE THE CONTENT OF THIS SITE AND THESE CONDITIONS WITHOUT PRIOR NOTICE.