At [email protected], our philosophy is that each athlete is a product of every member of the team. With structured lesson plans, each child will learn the fundamentals in a fun and supportive environment.
Learn-To-Play.  Following ANZ Hot Shots guidelines, our programs offer after school lessons for all ages and abilities.  Using the low compression balls and adjusted court size in combination with a balanced coaching style that will ensure proper technique and loads of fun, we are sure we can find the right class for your child.
Advanced Coaching.  Our Tennis Whisperer, Rob Muir USPTA, offers coaching for advanced juniors.  In addition, Rob runs an elite junior training squad on most Sundays.
Red Ball (5-8)
Monday to Friday 3:30 – 4:30
Saturday 8:30 – 10:30
30 or 45 minute classes
Orange Ball (8-10)
Monday to Friday 4:00 – 5:30
Saturday 8:30 – 11:30
45 minute or 1 hour classes
Green Ball (9 +)
Monday to Friday 4:00 – 6:00
Saturday 8:30 – 11:30
1 or 1.5 hour classes
Normal Ball
Monday to Friday 5:00 – 7:00
Saturday 8:30 – 11:30
1, 1.5 or 2 hour classes
| Class Length | Term Cost | Class Cost |
| --- | --- | --- |
| 30 minutes | $160 | $16 per class for 10 weeks |
| 45 minutes | $180 | $18 per class for 10 weeks |
| 1 hour | $210 | $21 per class for 10 weeks |
| 1.5 hours | $270 | $27 per class for 10 weeks |
| 2 hours | $310 | $31 per class for 10 weeks |
Manly Tennis Centre Hot Shots is just for kids. Smaller courts, lighter racquets and low compression balls that don't bounce too high make learning tennis fun and easy for primary school — aged children. This means that kids are able to start rallying and having fun right from their first lesson!
There are three stages in the Hot Shots program – Red, Orange and Green; the levels help to develop children's skills and confidence. Children are taught by experienced coaches and progress at their pace, moving on to the next stage when they are ready.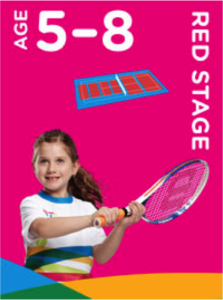 Red Stage (ages 5–8) 
The Red stage is for beginners. The red ball is larger than a yellow ball and doesn't bounce as high (just 25 per cent compression), making it a breeze for even the youngest players to hit it comfortably. The courts and nets used in the Red stage are much smaller and easier for kids to move around.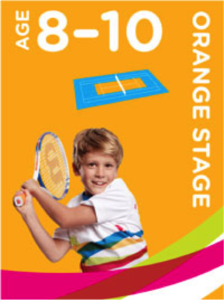 Orange Stage (ages 8–10)
After mastering the Red stage, children move on to the Orange stage where the ball bounces a little higher (50 per cent compression) and the court is a bit bigger.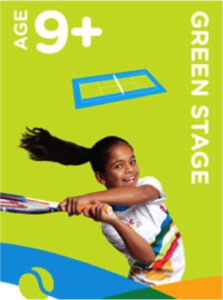 Green Stage (ages 9+)
The ball used in the Green stage has a higher compression (75 per cent of a yellow tennis ball) and children play on a full-size court.
Challenger
A yellow ball group for juniors aged 12-15.  A continued emphasis on technical improvement, with introduction to strategy and competitive play.
Super 10's
This Group is for the most advanced 10 and under students. This group is by invitation only.
Tournament Squad
This squad is the top squad for juniors at Manly Tennis Centre. Ages 12-15, who play in regular competition.