Each membership category has its own list of benefits, but as an overall snapshot, when you join the club you can take advantage of:
Membership play on 6 synthetic grass courts
Overhead lights on every court for night play
Shaded outdoor viewing areas to sit and watch the tennis
Weekend competitions – Saturday Badge
Organised Saturday social tennis every week
Annual Club Championships for all playing standards and ages.
Clubhouse facilities including:

fully licensed bar
Men's and ladies showers and change rooms
Regular members and friends BBQs and social functions
A minimum standard of competitive play for membership is required.  You will be subject to a playing test before membership is granted.
If you are a beginner, we would encourage you to take lessons from the Manly Tennis Centre before seeking membership.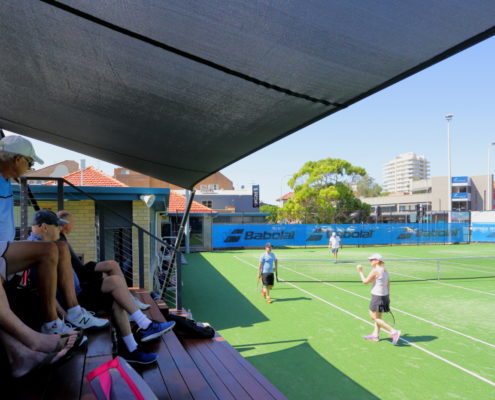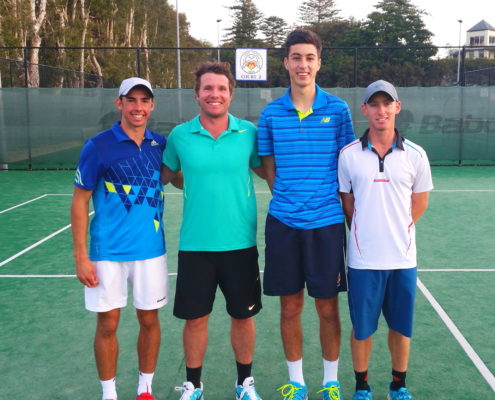 Includes Badge fees, Club Championships and courts on Tuesday, Thursday, Saturday, Sunday and Public Holidays


Eligible for play on Tuesday, Thursday and Public Holidays


Under 20 or less with full time study


Does not include any tennis

All Membership Fees include GST. Ages calculated as at 1st September each year.
The Manly Lawn Tennis Club is a member of the Metropolitan Grass Courts Association which conducts what is considered to be the strongest Men's and Ladies doubles competition in New South Wales. Teams are entered by the Club in the Saturday Men's and Ladies Badge Competitions which run from March through to November each year.