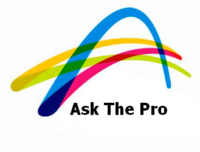 Djokovic won his 17th Grand Slam at the Australian Open. And while I'm not a fan, there are some key lessons for us tragics!
Conventional wisdom tells us that on big points, we should play to our strengths. Djokovic admitted that when the big points came in the AO final, he did the opposite. Both times this baseliner rushed the net, and both times he came up trumps with the backhand volley he needed. [Coach Goran believes stats can sometimes be overrated particularly on big points and has caused Federer to lose two Slams.]
What does that tell us? That Djokovic has a strategic sixth sense? That fortune favors the brave? I would say it shows that in tennis, execution is underrated. By making those crucial volleys, Djokovic turned a tactic that was at best counterintuitive, and at worst reckless, into a winning one. And he turned what easily could have been his third straight loss to Thiem into his 17th Grand Slam title.
Champions execute, and, yes, while it may not be as simple as it sounds, they do rise to the occasion. In his own complicated way, Djokovic proved it again last night.
Paraphrasing Tennis Magazine, here's how the match unfolded…..
In the first set, he tried for an early knockout punch. He took the ball early, peppered Thiem's backhand, and broke the Austrian in his first service game. Thiem got off the mat and broke back, but Djokovic won the set anyway with a brilliant stab return, and a Thiem double-fault, at 4-5.
At that point, you might have expected a player of Djokovic's stature and experience to relax and run away with a straight-set victory. That's essentially what he did against Roger Federer in the semis. Instead, he spent the next two sets running out of gas. Thiem was the guy who had worked harder and longer to get here, but it was Djokovic who was suddenly dazed, slump-shouldered, and staggering, and who needed a refrigerator's worth of food and drinks to revive him.
"Turbulent, I would say," is how Djokovic described his evening.
"It started off really well; I broke his serve right away. I felt the experience on my side playing many Australian Open finals. For him, it was his first."
"After I lost the second set, I started to feel really bad on the court. My energy dropped significantly. To be honest, I still don't understand the reason why that has happened, because I've been doing the things I've been doing before all may matches. I was hydrated well and everything. Apparently doctor said I wasn't hydrated enough."
Like Nadal in New York, though, Djokovic found a way to right himself just in time. The fluids kicked in during the fourth set, and his body language and stamina immediately improved. From that point on, Djokovic went back to doing what he does best: digging in and forcing his opponent to hit a perfect shot, and then another, and then another. Thiem, whether it was because he finally grew tired or finally tensed up, began to misfire on his biggest weapon, his forehand. He made Djokovic work to the bitter end, but he could never get his nose in front again.
"He was a better player," Djokovic said of Thiem. "Probably one point and one shot separated us tonight. Could have gone a different way."
Djokovic then alluded to the two most important moments in the match: The break points that he saved early in each of the last two sets, and that kept the momentum on his side of the net. Djokovic saved them both in the same, completely unexpected way: with a surprise run to the net.
"I served and volleyed when I was facing break point in the fourth and in the fifth," Djokovic said. "It worked both of the times. It could also have been differently. Serve and volley is not something I'm accustomed to. I'm not really doing that that often."
"I kind of recognized that as an important tactic in those circumstances, and I'm really happy it worked."
Source: https://www.tennis.com/pro-game/2020/02/novak-djokovic-australian-open-turbulent-triumphant-17th-major-champion-rise/87312/

https://www.manlylawn.com.au/wp-content/uploads/2017/08/POST-askthepro-e1555388900760.png
152
200
Rob Muir
https://www.manlylawn.com.au/wp-content/uploads/2017/01/manly-lawn-tennis-club-logo.png
Rob Muir
2020-02-08 09:18:53
2020-02-08 09:18:56
Finding a way to win! Inside The Joker's Head @AO