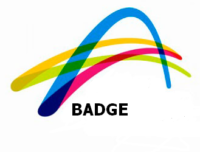 A bad weekend with only three winning badge teams.Still eight teams have good chances of making the semi finals so hopefully some big wins to come in the final three rounds.
Ladies 1 Lost 6-2.  A loss to the top team at home was not what was hoped. Unusual pairings this weekend with players unavailable shows with our best pairings Manly are still in with a big chance to win this grade. Lisa and Julia won 2 sets.
Ladies2 Won 5-3.  A good confidence boost to have a strong win.  Danni and Kirsten won 3 sets and Sarah and Emily won 2 sets.This shows with strong pairings these ladies are very competitive in this grade.  Hopefully both Ladies Teams can play their best next weekend with a home derby again.
Mens 1 Won 7-1.  New recruit Todd teamed with Captain Sean to win all their sets.Todd has been a great player to pick up mid season.Harry and Sam won 3 sets to complete an easy win.
Mens 2  Won 5-3. With two sets forfeited this made for a good win to stay in the top 4.  Mike and Postman Geoff won 1 set played and Treasurer Jon and President and Resident Handyman Craig won 2 sets. (Craig assembling our new seats for Court 5.)
Mens 3 Lost 0-7.  Harald and Paul tried hard to lose 4 close sets. Young Roberto played with Mat from Team 5 who was filling in and lost their sets. Roberto senior was unavailable as he was attending his immigration exam for citizenship. I hope there was no cricket questions and plenty of soccer ones!
Mens 4 Lost 7-1.  A bad loss but stayed 2nd on the table. It is always tough playing away at Strathfield and with different pairings this week it was never going to be an easy assignment. Dean and Ben won 1 set.
Mens 5 Lost 6-2.  Another loss but luckily we remain 3rd on the ladder. Hunters Hill are runaway leaders in this grade and showed  us why.Journeyman  Chris returns next match to hopefully strengthen  the team. He has been holidaying for 5 weeks with his family in USA and Canada. We need his volleying skills for the last 3 matches.  Graham and Denis won 2 sets.
Mens 6 Lost 6-2.  Played the top team away at Mosman which is always tough on their grass courts. Grasscourt specialists Trev and Peter took 2 sets off this strong team.
Mens 7 Lost 7-1.  Another hard match on the road at Hunters Hill. Tommy Turbo and Erhardt won the first set but then the grasscourt capabilities  of Hunters Hill was apparent as they won the next 3 sets and all four against Gary and James.
Mens 8 Lost 1-6.  With our  top player out the youthful Strathfield Team were too quick around the court. With several septegenarians in Manly's Team and Owen watching on,the age difference was too much. In this grade speed can beat brains. Ian and Peter won 1 set.
Good luck to all teams this weekend and keep playing your best pairings whenever possible.
Badge Results
11
Jul-29
Ladies
Grade
Result
Score
Position
Manly 1
1.1
Lost
2-6
2
Manly 2
1.1
Won
5-3
8
Mens
Grade
Result
Score
Position
Manly 1
1.1
Won
7-1
1
Manly 2
1.3
Won
5-3
4
Manly 3
1.5
Lost
0-7
8
Manly 4
2.2
Lost
1-7
2
Manly 5
2.3
Lost
2-6
3
Manly 6
2.5
Lost
2-6
5
Manly 7
2.5
Lost
1-7
4
Manly 8
3.1
Lost
1-6
2
https://www.manlylawn.com.au/wp-content/uploads/2017/08/POST-badge-e1555388683402.png
152
200
Rob Muir
https://www.manlylawn.com.au/wp-content/uploads/2017/01/manly-lawn-tennis-club-logo.png
Rob Muir
2017-08-04 17:13:10
2017-08-27 17:55:02
Badge Results - Round 11