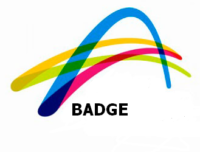 Some very close matches last Saturday and with one round remaining semi final spots are on the line for several of our teams.It is important to come first or second otherwise you have an away semifinal. Hopefully everyone  makes themselves available this weekend.
Ladies 1 Won 4-4 on games.  With Nicky and Lisa away in Mexico it was up to Janelle and Yvonne to win 3 sets and lead the team to a narrow victory.A win is vital next match to seal 2nd place.
Ladies 2 Lost 2-6.  Emily and Sarah continued  their good form by winning two sets against World Seniors Champion Carol Campling and partner.
Mens 1 Lost 3-5.  With Sam sleep deprived and Harry carrying an injury it was a courageous  effort. First place is almost certainly assured now.Hopefully a full team is available  for the finals.
Mens 2 Won 6-2.  Harald filled in and won 3 sets and Mike and Dan won 3 also.  Next week a win is vital to claim a semifinal position.
Mens 3  Lost 2-6.  Roberto and son won 2 sets.
Mens4 Lost 3-5.  New member Tom Donald played his first badge match and won 2 sets with Captain Paul away at Beecroft which is a tough assignment  and then backed up next day and ran the city to surf. Oh to be young again! Next week a win is needed to claim 2nd position otherwise finishing 3rd would mean an away match at Strathfield. (Not good)
Mens 5 Won 4-3.  A vital win to stay in 3rd position  and next week we can finish up to 2nd or drop to 5th so the points are close.  Denis and Chris won 3 sets and Scott and Graham won 1 set and lost a tiebreaker and were unfinished  in the last set.  The Neutral Bay Captain was disputing our line calls and so with a ball close to the sideline in the tiebreaker I had to call it Manly's way.He was not happy and then missed an easy smash to gift us the set. I was not popular with him and when time ran out at 535pm  he wanted to finish the set as he was leading 5-3. Scott and Graham with my urging settled for half a point. So I was not popular again. However we got 6.5 points and his team got 3.5.  THE LION DOES NOT CONCERN ITSELF WITH THE OPINIONS OF THE SHEEP.
Mens 6 Won 7-1.  A great win away to set up a showdown  next week for 4th position.  Trev and Stuart won 4 sets and Hamish and Carl 3 sets.Trevor is having a great season and winning with different partners each week.
Mens 7 Won 4-4 on games.  This was another great win against the top team.  Erhard and James won 4 sets and Tommy Turbo and Skier Gary got plenty of games in their 4 sets to ensure victory.This means the two Manly Teams play next week  for 4th position.   Manly 6 need a big win to take 4th spot so good luck to both teams.
Manly 8 Bye.  A tough match at home next Saturday  against  the top team will get this team ready for the finals.
With Manly Rugby First Grade not at home anymore this season hopefully everyone will cheer on our teams to victory in the  Badge Finals.
Denis Crowley.
Badge Results
13
Aug-12
Ladies
Grade
Result
Score
Position
Manly 1
1.1
Won
4-4
2
Manly 2
1.1
Lost
2-6
8
Mens
Grade
Result
Score
Position
Manly 1
1.1
Lost
3-5
1
Manly 2
1.3
Won
6-2
4
Manly 3
1.5
Lost
2-6
8
Manly 4
2.2
Lost
3-5
3
Manly 5
2.3
Won
4-3
3
Manly 6
2.5
Won
7-1
5
Manly 7
2.5
Won
4-4
4
Manly 8
3.1
Bye
2
Thanks very much to our VP, Ron Jeffs for compiling our Badge results!
https://www.manlylawn.com.au/wp-content/uploads/2017/08/POST-badge-e1555388683402.png
152
200
Rob Muir
https://www.manlylawn.com.au/wp-content/uploads/2017/01/manly-lawn-tennis-club-logo.png
Rob Muir
2017-08-16 15:53:01
2017-08-27 17:55:01
Badge Results - Round 13