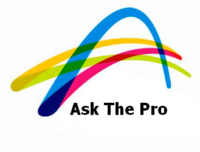 Denis & Chris successfully used a 'lobbing strategy' to win their last match.  This begs an answer to the question how should you play against a doubles pair who continuously lob you if you're on the receiving end of the lobbers??
So why do lobbers win?  Apart from exhausting your patience ("This IS NOT tennis is often the catch cry") , lobbers win by exploiting two key weaknesses common in most players: 1) Footwork and 2) Lack of Anticipation.
Re footwork, the average player tries to move backwards heels first, loses their balance and often stumbles to try to get into position. The result a muffed shot at best!
Of the five different types of moving on a tennis courts, moving backwards is by far the hardest for both sexes. I'll get to the 3 typical choices momentarily, but the common denominator is to to position your dominant foot behind you by turning sideways. This allows you to shuffle backwards like a crab, or cross over your steps for better balance, or combine the shuffle/cross over step depending on whether you're running down the lob or hitting a smash.
Of course all of this is pretty pointless if you're caught unaware by the lob and lack anticipation!
Here's how to help you anticipate a lob.  Firstly, consider the PATTERN of play. As Denis alluded to above, he invoked the strategy from the outset, or if you serve down the middle on Dunno's backhand expect a lob back. Then consider the opponent's POSITION on the court: if they are in a defensive position–you're attacking the net or they're off the court, expect a lob! Allied to this is POISE, if the guy is off balance or stretching for a ball, expect a lob so they can buy some time to get back into the game.. And lastly, study their racket PREPARATION–if you can see that far and/or still have presence of mind–an open racket face indicates a lofted ball, a closed racket face indicates a drive.
If you can consistently recognize 2 or 3 of these P factors, you'll be well prepared for a lob.  Now what you do with the next shot, we'll perhaps that's another column in the future. Suffice to say, one key is NOT to hit the ball short to the opposition so that can have lunch.
Tennis is a great game with many different styles of play. Face facts. lobbing is one of them — and it works because it exploits common weaknesses.  Hopefully, this little missive will help you understand how to play against the lobber but more importantly, why you might want to incorporate in your own game. It might be ugly but it wins at all levels of tennis — just ask Denis and Dunno!!.
Rob Muir USPTA
https://www.manlylawn.com.au/wp-content/uploads/2017/08/POST-askthepro-e1555388900760.png
152
200
Rob Muir
https://www.manlylawn.com.au/wp-content/uploads/2017/01/manly-lawn-tennis-club-logo.png
Rob Muir
2017-08-05 18:09:54
2017-08-27 17:55:02
How to Play the Lobber