The United States Professional Tennis Association.
Advanced Coaching
USPTA certified pro Rob Muir is our Tennis Whisperer.  Rob is a tennis professional with 40+ years' experience in coaching junior and adult tournament players. His playing pedigree includes Australian and USA national championships at both professional and age division levels. 
Rob is the author of our Ask the Pro and Whisperer Notes series — see links below.
The great majority of players focus on stroke development without really understanding how to develop their own game, i.e based on their innate abilities or physical limitations.  And as we age, those limitations can increase rapidly, diminishing how we play — and consequently, our overall enjoyment of the game.
For adults, Rob's focus is helping you better use your game — without making major changes. This can be as simple as learning where to stand on the court during play or how to watch the ball better.
The focus is on overcoming specific weaknesses whether in technique (e.g volleys, serve) , injuries (e.g tennis elbow, mobility) as a result of playing styles or  improving strategy to enhance overall playing performance — and on-court enjoyment.


For advanced juniors, Rob's emphasis is on building a playing style built around the individual's strengths: e.g. superior eye/hand coordination, faster speed around the court and mental strength.  These strengths underpin the majority of successful  professional playing styles: "First Strike", "Speed" or "Patience". Rob has successfully coached junior players to elite nationally ranked and USA collegiate levels.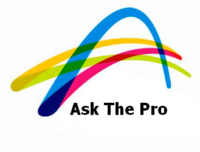 More valuable 'how 2 play' lessons from yesterday's match…
https://www.manlylawn.com.au/wp-content/uploads/2017/08/POST-askthepro-e1555388900760.png
152
200
Rob
https://www.manlylawn.com.au/wp-content/uploads/2017/01/manly-lawn-tennis-club-logo.png
Rob
2022-05-16 07:57:43
2022-05-17 16:02:15
ATP: May 14 Badge Lessons: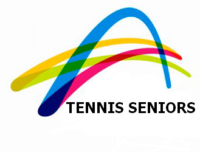 Palm Beach Gardens, FL April 23, 2022 Women's 65, Kitty…
https://www.manlylawn.com.au/wp-content/uploads/2017/08/POST-seniors-e1555388790419.png
152
200
Rob
https://www.manlylawn.com.au/wp-content/uploads/2017/01/manly-lawn-tennis-club-logo.png
Rob
2022-04-24 11:58:05
2022-04-24 11:58:05
SUPER SENIOR WORLD TEAM CHAMPIONSHIPS, FLORIDA 2022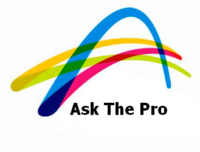 Carolyn Nichols Senior Tennis Home Page; Ranking Tables,…
https://www.manlylawn.com.au/wp-content/uploads/2017/08/POST-askthepro-e1555388900760.png
152
200
Rob
https://www.manlylawn.com.au/wp-content/uploads/2017/01/manly-lawn-tennis-club-logo.png
Rob
2022-01-10 08:28:54
2022-01-10 08:28:54
Senior Tennis Blog