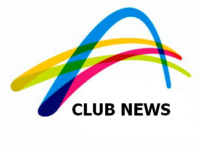 The new chair of the association that runs men's tennis wants to share out wealth more evenly Of the top 500 players in the world, the annual median income for men is $124,000 and $80,000 for women.
Andrea Gaudenzi knows the glories and struggles of professional tennis. The Italian player scored victories against Roger Federer and Pete Sampras, two of the game's greatest champions, before retiring in 2003. The financial gains were not as good as those career-defining wins, though. "It is a bit of an elite sport," he said. "I was mad when I was playing because you look at soccer players in the second league in Italy. They were making more and I was in the top 20 in the world." Mr Gaudenzi is now in a position to alter that balance. Last year, he was appointed new chair of ATP, the body in charge of men's tennis. Alongside other tennis organisations, it is preparing a multimillion-dollar relief fund to prop up hundreds of players suffering a steep loss of income as tournaments have been shut down because of the coronavirus pandemic. Even before the Covid-19 outbreak halted matches, many tennis players were struggling financially.
Big sponsorship deals for stars such as Rafael Nadal and Serena Williams place them among the world's highest-earning athletes. However, the vast majority of professional players below them rely on prize money won from a gruelling and expensive tour of tournaments worldwide. 
Of the top 500 male and female players, the elite group of tennis players in the world, the annual median income for men is $124,000 and $80,000 for women. But the sport's wealth flows towards those at the top.  About a quarter of professional female players make less than $25,000, below the median salaries of workers in Latvia, Greece and Chile, according to the OECD. 
Meanwhile, a quarter of professional male players make less than $40,000 a year from prize money, roughly equivalent to the wages of a secretary or a truck driver in the US, according to the US Bureau of Labor statistics. 
These earnings do not factor in costs, such as paying for coaching, equipment and year-round travel expenses. An injury that takes a player out of the game for months can be a devastating financial hit. Reaching one of the sport's four annual Grand Slams — the most prestigious and lucrative tournaments — is crucial to a player's prospects in continuing on the tour. In 2019, the 128 men and women who lost in the first round of Wimbledon each earned £45,000. Last year's men's singles winner, Novak Djokovic and ladies' champion Simona Halep, took away £2.35m each. The ATP and Grand Slam organisers have responded, steadily increasing the amount of prize money available to players over recent years. There have been larger percentage increases for those knocked out in the early stages of tournaments.
Mr Gaudenzi insists that tennis should be a meritocracy; the better a player is, the more they earn. But he says the coronavirus-induced crisis is resulting in a larger rethink of the sport's financial inequalities.  "The winner of the tournament needs to earn more than the first round loser," he said, but added: "You can redistribute the pie more evenly." 
Source: FT
https://www.manlylawn.com.au/wp-content/uploads/2017/08/POST-news-e1555388843470.png
152
200
The Editor
https://www.manlylawn.com.au/wp-content/uploads/2017/01/manly-lawn-tennis-club-logo.png
The Editor
2020-05-04 09:28:36
2020-05-04 09:28:37
Tennis takes a swing at making players' earnings fairer