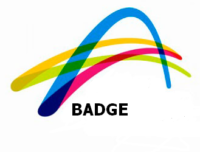 Round 4
Some good results for our Badge Teams on the weekend. Many of our teams are now in the top 4 at this early stage of the season.

Badge Matches Saturday July 4: Two Manly Derbies this Saturday. In Mens Division 4 at 250pm, the youngish Manly 2 plays the experienced (ie older) Manly 3. In Mens Division 11 at noon, it's "The Bold v The Beautiful, Manly 7 v Manly 8 i
Saturday Badge Results
Ladies Badge
Ladies 1 Lost 1-7 away at Longueville. Carolina and Emily won 1 set against strong opposition.

Ladies 2 Won 6-2 at home v Chatswood. A great win to take top position away from Chatswood. Olivia and Krista kept up their good partnership to win 3 sets; Julie and Kristina won 3 sets.
Mens Badge
Mens 1. Lost 3-5 at home to Voyager. Some great tennis played here as usual with Bosko and Andrew Riminton winning 3 sets. Sean and his young partner Oliver played some good tennis against tough opponents .It is pleasing to see Oliver getting a chance to improve his game at this high level.

Mens 2 Bye

Mens 3 Won 6-2 away at Killara. The two Steves,Netto and Wilko led the way winning 4 sets. Howard Smith and Andrew Robertson won 2 sets and lost the last two as Robbo suffered an injury.This team is flying high in first position.

Mens 4 Won 4-4 on games v Neutral Bay. Another good win as captain Sean was rested this week and his usual partner Vincent won 3 sets with Harald. Jarryd and Justin won 1 set to ensure victory.

Mens 5 Won 4-3 v Strathfield at home. Gavin and Tom won 3 sets including 6-1 6-0 in the last two sets to ensure a win as Carl and Joao won 1 set and had an unfinished set. The points are so close in this grade that every set counts.

Mens 6 Won 7-1 away at Killara. Alec and Hugo won 4 sets .Graham and Chriswon 3 sets. After three easy wins the next three opponents are a lot stronger so we need to be ready for the challenge.

Mens 7 Washout at Mosman. After two washouts and a bye soon this team is playing very little tennis.

Mens 8 Lost 4-4 on games v Strathfield at home. A close result that went down to the wire. Ray Dalgairns and Bob Amaral won 3 sets and Rob Hill and Dessie won 1 set. This sets up an intriguing match next Saturday between the two Manly Teams at noon. Who will play for each team?
Ladies Thursday Badge
Won 4-4 by 1 game at home v Roseville.  Michelle and Lindy won 2 sets as did Jane and Pam. Jane and Pam won a last set tiebreaker (7-5) to win the match. The ladies are in 2nd place. This Thursday they play the top team away so good luck ladies.  Narelle is taking it easy after her operation and is supporting from the sidelines.

Court Bookings
Please be aware of Club Times for members to play. Outside of those times you need to book a court and pay the Manly Tennis Centre at the Pro Shop prior to play. The Club Times are displayed on the notice board, pro shop and on our website.
BADGE CONTINUES THIS SATURDAY.
Good luck to all teams this weekend
Denis Crowley
Manly Lawn Tennis Club Captain.
https://www.manlylawn.com.au/wp-content/uploads/2017/08/POST-badge-e1555388683402.png
152
200
Rob Muir
https://www.manlylawn.com.au/wp-content/uploads/2017/01/manly-lawn-tennis-club-logo.png
Rob Muir
2020-06-30 14:54:46
2020-06-30 14:54:49
Badge Report: Round 4