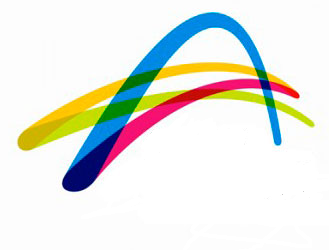 Tactically, Nadal was the more certain of the two. Whether it was with his serve or his passing shots, he seemed to be one thought and shot ahead of his opponent. Determined not to give Federer openings to attack, Rafa made 81 percent of his first serves; while the vast majority of them went to Federer's backhand side, he also caught the Swiss leaning the wrong way in the deuce court numerous times.
As for Federer, he tried to serve and volley, he tried to drop shot, he tried to go hard into Nadal's forehand and move forward, but too often he ended up where he didn't want to be, at the baseline, hitting backhands from shoulder height. Federer won just 48 percent of his net points, and 39 percent of his second-serve points. As good as Federer's forehand approaches were—many of them would have won him the point against anyone else—Nadal's hooking passing shots were still better.
What was different about the 39th meeting between these two were the conditions. The wind swirled through the stadium, blew the clay across the court and into the players' eyes, and made the balls dive and curve uncontrollably. Normally, that leads to an unsightly match, but for two sets at least, Nadal and Federer made tornado tennis fun as they hacked and chopped and lunged at the ball, and ran each other into the corners. If the wind affected one player more than the other, it was probably Federer, who struggled with his serve and his volleys; he said he was happy just to avoid looking "ridiculous" out there. if anyone's game is sturdy enough for a hurricane, it's Rafa's.
http://www.tennis.com/pro-game/2019/06/roger-federer-rafael-nadal-2019-french-open-semifinal-rafa/82417/
https://www.manlylawn.com.au/wp-content/uploads/2017/08/POST.png
250
329
Rob Muir
https://www.manlylawn.com.au/wp-content/uploads/2017/01/manly-lawn-tennis-club-logo.png
Rob Muir
2019-06-08 11:52:14
2019-06-08 11:52:14
A sturdy and stoic Rafael Nadal survived the wind and Roger Federer | TENNIS.com