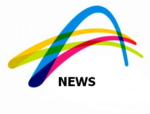 While men's singles is dominated by the Big Three of Novak Djokovic, Rafael Nadal and Roger Federer, it is anyone's game on the women's side.
Sofia Kenin won the Australian Open, becoming the eighth woman to win a Grand Slam championship for the first time in the last 12 tournament.
……..
Perhaps the heart — and a tremendous amount of practice and conditioning — helps explain why men in their 30s continue to dominate. Younger stars like Dominic Thiem have to know in their heads by now that they have the firepower and skills to rival the Big Three: Djokovic, Rafael Nadal and Roger Federer.
Thiem, 26, has beaten each of them on more than one surface and has beaten Nadal and Djokovic in best-of-five-set Grand Slam play. But he is now 0-3 in Grand Slam finals after his loss to Djokovic late Sunday night.
It was a five-setter that was more epic in length than mood, with Thiem failing to push Djokovic for long at the end of the fourth set or the fifth. The suspense never approached the high-anxiety levels of last year's Wimbledon final, when Djokovic beat Federer in a tiebreaker after they won 12 games each in the fifth set, a first for a Wimbledon final. Sunday's duel also fell short of the five-set United States Open final in September, when Daniil Medvedev, 23, rallied from two sets down to push Nadal remarkably close to his physical limits.
But the theme remained the same: the old guard holding off new blood, though now just barely.
"I think it's only small details," Thiem said. "It could have gone either way for Daniil in the U.S. Open and for me here."
The blockade of Grand Slam ports is still real.
"It's unique in sports history that the three best players by far are playing in the same era," Thiem said. "That's what makes it very, very difficult for players to break through."
https://www.manlylawn.com.au/wp-content/uploads/2017/08/POST-TennisNews-e1525932928279.png
114
150
Rob Muir
https://www.manlylawn.com.au/wp-content/uploads/2017/01/manly-lawn-tennis-club-logo.png
Rob Muir
2020-02-07 08:06:54
2020-02-07 08:06:56
The Big Takeaway From Australia: Men's and Women's Tennis Are in Very Different Places