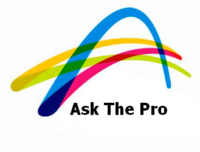 Rafa dictates patterns of play in 5-8 shot rallies
The perfect storm in a tennis match is Rafael Nadal hitting either three of four balls into the court.
Not more. Not less.
Just three or four moves is all it takes for the Spaniard to lure his opponents into checkmate.
An Infosys ATP Beyond The Numbers analysis shows that Nadal is in a class of his own in mid-length rallies of 5-8 shots. The data set is comprised of players who competed in a minimum of 20 matches at ATP events on Hawk Eye courts from the beginning of the 2018 season.
The three rally lengths commonly measured in tennis are:
•0-4 Shots (First Strike)
•5-8 Shots (Patterns Of Play)
•9+ Shots (Extended Rallies)
It's important to note that rally length in our sport is predicated by the ball landing in the court, not hitting the strings. So a "three-shot" rally is a serve in, a return in, and a winner, while a "two-shot" rally is a serve in, a return in, and an error. That explains a "zero-shot" rally, which is a double fault. The ball simply didn't land in the court.
The inner workings of Nadal's formidable game can be best understood when it's dissected by how many shots he ideally desires to win a point. It highlights efficiency and intent.
Nadal won a head-turning 59.7 per cent (652/1092) of points in the 5-8 shot range from 33 matches. Next best is Diego Schwartzman at 55.9 per cent (547/978), putting the Spaniard almost four percentage points higher than his closest rival. Novak Djokovic sits in third place, having won 55.5 per cent (1043/1879) in 5-8 shot rallies.
Source: ATP Tour
https://www.manlylawn.com.au/wp-content/uploads/2017/08/POST-askthepro-e1555388900760.png
152
200
Rob Muir
https://www.manlylawn.com.au/wp-content/uploads/2017/01/manly-lawn-tennis-club-logo.png
Rob Muir
2020-05-30 08:49:53
2020-05-30 08:49:56
Here's How Nadal Plays Tennis Like A Chess Grandmaster