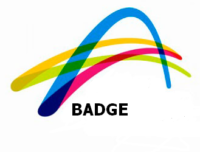 Mixed results for our Badge Teams last round. Our Thursday Ladies, Saturday Ladies 2 Team and our Mens 6 Team all had big wins. Mens 2 and Mens 7 Teams had close wins. 
Saturday Badge this week sees our Mens 1 team playing at 250pm v Voyager.  This should be a grudge match against the North Manly Team.
Saturday Badge Results
Ladies Badge
Ladies 1 Lost 3-5 at home to ESTC. A close result with one very good lady winning 4 sets for Easts.
Janelle/Nicola 2 sets. Julia/ Emily 1 set

Ladies 2 Won 6-2 away at Sydney Uni. Krista/Olivia certainly love the grass to win 4 sets again as per round 1. This Included a 6-0 6-0 result against former colleague Morganne Grange and partner. Sharna/Elaine won 2 sets to complete an easy victory.
Mens Badge
Mens 1  Lost 4-4 on games away at Kooroora.  Cameron / Boyd won 3 sets.  Todd /Harry 1 set.  A close result with Cameron Greens Dad starring for Kooroora to take 3 sets and complete a win on games. Warren Greens team beat our men in last seasons final.

Mens 2  Won 5-3 at home v Killara.  After 2 close losses the men turned it around this time to have a good win. Dan/Mike won 3 sets.  Murillo/Adam 2 sets.

Mens 3 Bye

Mens 4 Lost 3-5 away at Marrickville . Father and son Craig and Jarryd Stevens ( no relation to Cat) won 3 sets to lead the way. They played smart tennis and returned the serve on the full as the grass is so bad at Marrickville. Unfortunately that is not the case but should be allowed at Marrickville!

Mens 5  Lost 3-5 away at Cammeray.  Another close result for this team. Joao/ Carl teamed up for the first time to win 2 sets.  Scott/Ben 1 set.

Mens 6 Won 7-1 at home v Sydney University.  Tennis brains defeated university brains easily.  Chris/Denis 4 sets.  Hugo/Guy played together for the first time to win 3 sets.

Mens 7 Won 4-4 on games v Wests at home.  Roger/Stu 3 sets. David/ Hamish 1 set.  This team is performing well each week.

Mens 8 Lost 1-7 away at Marrickville. It was a tough struggle on the grass.  Ray Dalgairns/ Bob Amaral took one set.
Thursday Ladies Badge
Won 7-1 at home.  Lindy/Michelle won 4 sets Narelle/Jane won 3 sets and lost a tiebreaker. The ladies are now on top of the ladder!  Best wishes to Narelle who is having a small operation this week.
Court Bookings
Please be aware of Club Times for members to play. Outside of those times you need to book a court and pay the Manly Tennis Centre at the Pro Shop prior to play.  The Club Times are displayed on the notice board, pro shop and on our website. 
BADGE CONTINUES THIS SATURDAY.
Good luck to all teams this weekend
Denis Crowley
Manly Lawn Tennis Club Captain.
https://www.manlylawn.com.au/wp-content/uploads/2017/08/POST-badge-e1555388683402.png
152
200
Rob Muir
https://www.manlylawn.com.au/wp-content/uploads/2017/01/manly-lawn-tennis-club-logo.png
Rob Muir
2020-06-24 09:28:24
2020-06-24 09:40:29
Badge Report: Round 3