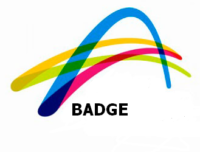 The selectors were proven correct when Manly 2 defeated Manly 3 and Manly 7 defeated Manly 8 in the two local derbies last Saturday. 
This Saturday Manly 2 Mens play Manly 4 Mens in another local derby at 250pm.
Highlights of the round were the win of Manly 7 over Manly 8 to go to top of the ladder for the first time. With their star player, Peter Roberts, on COVID duties at the club it was up to the other players to get a big win. Mark/David won 4 sets and Stu/Hamish won 2 sets to take 8 points and first position.  Des/Ian and Rob/Ray Dalgairns won 1 set each for Manly 8.
The Ladies 2 Team had a great 8-0 win to go back to 2nd position on the ladder. Kristina/Sharna won 4 sets to show the coaching of Scott has been advantageous. The ever reliable pairing of Olivia /Krista also won 4 sets.
Manly 2 Mens had a close 5-3 win over Manly 3 Mens to help them edge closer to the top 4. Adam/Ben won 3 sets; Mike/Dan 2 sets. Rob/Wilko won 2 sets for Manly 3 and Milton/Jon Corney 1 set but lost two very close tiebreakers. Manly 3 leads the division by 14 points with 7 wins and 1 loss.
Manly 4 Mens had a tie on games and sets to drop to a close 4th on the ladder. Sean/Geoff and Harald/Justin each won 2 sets.
Manly Mens 1 had a close win 4 sets all on games v Hunters Hill. Bosko/Boyd and Andrew/Todd each won 2 sets. They remain in 4th position.  All the results are shown in the scorecard.
Next Saturday Matches:
NOON
MANLY MENS 8 V CAMPERDOWN
MANLY MENS 5 V KILLARA 6
250PM
MANLY MENS 1 V SYDNEY UNIVERSITY LIONS
MANLY MENS 4 V MANLYMENS 2
MANLY LADIES1 V KOOROORA 1
Social Tennis will be on two courts from 11.30am to 2.30pm.
Club Championships
Scheduled dates are October 17 18 24 25 and Finals day on October 31 — COVID permitting.
Denis Crowley
Club Captain
https://www.manlylawn.com.au/wp-content/uploads/2017/08/POST-badge-e1555388683402.png
152
200
The Secretary
https://www.manlylawn.com.au/wp-content/uploads/2017/01/manly-lawn-tennis-club-logo.png
The Secretary
2020-08-12 14:43:05
2020-08-12 14:43:07
Badge Round 10