It was not a good Saturday for our top 6 Mens Teams with all losses but our Mens 7 and 8 Teams had strong wins.Our Ladies 2 Team also had a good win and our Ladies 3 Team were leading 4-2 in the final set with time up and a win there would have given them the match. They had to settle for a draw.
Next Saturday our Mens 8 Team and Ladies 3 Team play at home at noon.
Our Mens 2 and 4 Teams and Ladies 2 Team are all playing late matches at home. All three teams are in the top 4 so are hoping for home wins to continue their good form.
Results from last week.
Thursday Ladies Had a washout and a bye.
Saturdays Results
Ladies 1 Division 1 Lost 6-2 at home
Nicola/Lisa T 2 sets Caroline/Lisa G no sets.
Ladies 2 Division 2 Won 5-3 away at Chatswood
Sarah/Francine 3 sets Kirsten/Kristina 2 sets. Kirsten injured herself early in the match but soldiered on bravely to seal an important win for her team.
Ladies 3 Division 4 Drew 3-4 with a set unfinished.
Unfortunately time ran out when a last set win would have won the match.
Narelle/Liz 2 sets and unfinished(4-2) Sue/Melinda 1 set
Mens 1 Division 1 Lost 6-2 to Bisous
Some great tennis played to lose to the top team.
Cameron/Andrew 2 sets Todd/Bosko lost 4 close sets
Mens2 Division 3 Lost 5-3 at Kooroora
SteveNetto/Steve Wilko 3 sets Howard/Andrew 0 sets. Former member Simon Haes won 3 sets for Kooroora
Mens 3 Division 4 Lost 6-2 at home v Mortdale
Vincent/Justin 1 set Jarryd/Craig 1 set
Mens 4 Division 4 Lost 4 all on games.
Fernando/Geoff 3 sets Dan/Francois 1 set.Francois played his first match in Badge.
Mens 5 Division 7 Lost 5-2 at home with one unfinished
Bhanu/Gavin 2sets with an unfinished set Jarryd/Henry 0 sets
Mens 6 Division 8 Lost 5-2 at Neutral Bay with one unfinished
New member Sylvain teamed up with Hugo to win 2 sets and lose 2 close sets.
Denis/Richard 0 sets with one unfinished leading 5-2 40-30 when time called. Grrr
Mens 7 Division 9 Won 6-2 at home v Neutral Bay
Another win to see this team leading the competition.Ben teamed up with Peter Roberts to win 4 sets and Daniel/Shane took 2 sets.
Mens 8 Division 10 Won 8-0 away at Cheltenham
A great win with Tony/Stu and Lachlan/David winning all sets easily.
Mens 9 Lost 8-0 away at Roseville to a strong team.
Ray/Ray and Des/Mark teamed up.Owen needs to be the travelling coach!
Denis Crowley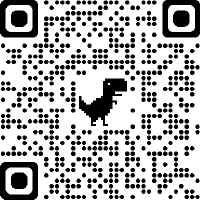 https://www.manlylawn.com.au/wp-content/uploads/2017/08/POST-badge-e1555388683402.png
152
200
Rob
https://www.manlylawn.com.au/wp-content/uploads/2017/01/manly-lawn-tennis-club-logo.png
Rob
2021-05-10 20:30:18
2021-05-11 12:00:41
Badge Results Round-3