Round 4 of Badge produced mixed results for our teams with several big wins and a few close losses.
All teams have realised already the closeness of the matches this season and tiebreakers as usual are crucial in deciding matches.
Last weeks results
Thursday Ladies
Manly Blue  Lost 7-1 away to the top team Cooper Park 1.  Suellen/Sally won 1 set Liz/Pam 0 sets
Manly White 4 sets all v Cooper Park 2.  Two reserves were used by Cooper Park who were of a higher grading so we have challenged the result.  Hopefully the ladies will get an 8-0 win. The reserves won their 4 sets. Michelle/Melinda 2 sets Lindy/Jane 2 sets.
Saturday Ladies Division 1
Lost 8-0 v Longueville away.  The pairs were Sarah/Emily  Claudia/Lisa Townsend
Ladies2 Division 2 Lost 5-2 to Longueville. Kirsten/Krista won 2 sets with 1 unfinished Kristina/Carolina 0 sets
Ladies3 Division 4 Won 4-3 on games.  A close win to register their first win after some close losses. The competition here is very tough so the ladies should be proud of their effort each Saturday. Narelle/Sue 2 sets Michelle/Jane 2 sets with one unfinished
Mens Division 1 Lost 4 -4 by 2 games away to Tennis World. Another close loss Andrew/Sean won 3 sets  Todd/Jono 1 set.
Mens 2 Division 3 Won 5-3 at home v Kooroora.  Milton/Craig 3 sets Steve/Steve 2 sets Another good win to stay in 2nd position
Mens3 Division 4  Draw away at Neutral Bay.  Although behind 4sets to 2 the result is a draw as two sets were unfinished with our team close on games.  Justin/Vincent 1 set and one unfinished(4-1) Jarryd/Harald 1 set and one unfinished(3-4)
Mens 4 Division 4 Won 6-2 at home v Strathfield. Another good win to be 2nd on the ladder. Jon/Richard 3 sets Dan/Marcus 3 sets.
Mens 5 Division 7 Won 7-1 v Collaroy away. Bhanu/Alan won 4 sets again Gavin/Henry 3 sets.  This team is one point behind Killara in 2nd position and they play Killara this Saturday. Go Manly!
Mens6 Division 8 Won 8-0 v Collaroy at Wakehurst. Chris/Denis 4 sets Richard/Hugo 4 sets.Now in 4th position.
Mens 7 Division 9 Lost 7-1 away at Cheltenham. Daniel/Shane 1 set Mark/Peter 0 sets. The Cheltenham coach who is a 3+ plays in Division 9 most seasons and never loses a set so Cheltenham will win this grade again this year!
Mens 8 Division 10 Lost 8-0 v Mosman at home. Tony/Stu and David/Lachlan were the pairings.
Mens9 Lost 6-2 v Chatswood at Wakehurst. Bob/Ray Dummett 1 set Des/Mark 1 set
This Saturday in Division 1Mens , our team plays Voyager at 250pm whilst our two Manly teams play each other in Division 4.
The Ladies 2 Team also has a tough match against Kooroora.
Good luck to all teams this Saturday.
The new bar might be ready for use so come down to the club.
Denis Crowley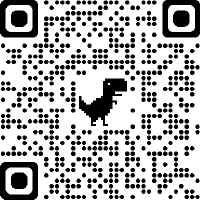 https://www.manlylawn.com.au/wp-content/uploads/2017/08/POST-news-e1555388843470.png
152
200
Rob
https://www.manlylawn.com.au/wp-content/uploads/2017/01/manly-lawn-tennis-club-logo.png
Rob
2021-05-18 17:23:24
2021-05-18 17:27:29
Badge Results Round-4