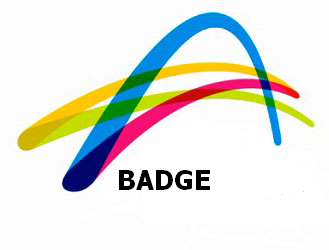 A few of our members are undergoing operations this week so Manly Club wishes them all a speedy recovery.
Two weeks till the semi finals and whilst three teams are safe in the semis several others will battle it out for a place. Captains should play their best pairs where possible in the crucial matches.
Badge Results Round 12
Ladies 1.1 Drawn 4-3 Both pairs won 2 sets with one set unfinished. Julia and Jane and Marina and Janelle battled it out. With injured players becoming available soon this team are still a good chance to make the semis.
Ladies 1.2 Won 8-0 Another easy win with Sarah and Kirsten and Virginia and Brenda winning 4 sets each. Brenda filled in this week after playing 1.3 last week and did not lose a set either week. Unfortunately she has to return to Ireland this week so she will be missed after being a valuable club member whilst here.Hopefully she may return in the future.
Ladies 1.3 Lost 2-5 Johanna and Suzanne won 2 sets with one unfinished. The ladies are battling it out for 4th position so need to play their best pairs the next two weeks.
Mens 1.1 Lost 4-4 on games. Bosko and Joshua won 3 sets and Jono and Todd won 1 set. This team is still in 2nd position and looking toward a home semi.
Mens 1.3 Lost 2-6 Mike and Harald won 2 sets and Milton and Jon were unlucky losing 3 tiebreakers.It will be a close finish for the semis in this grade.
Mens 1.5 Lost 3-5 This team is improving each week after a slow start to the season.Tim and Jono won 2 sets whilst Roberto and son won 1 set.
Mens 2.2 Won 8-0 on forfeit. This put us in 1st position so we are hoping to play a home semi.
Mens 2.3 Lost 8-0 Lost to the top team away at Killara.
Mens 2.4 Won 5-3 Daniel and Tommy won 1 set and 4 sets were forfeited to us. A tough battle now to make 4th position but with two matches to go this team still has a chance.
Mens 2.5 Won 7-1 Another great win to claim 4th position.Bob and Ray won 4 sets again and David and Gordon won 3 sets.
Badge Matches August 25
Noon Mens 2.5
Noon Ladies 1.3
250pm Mens 1.1
250pm Ladies 1.1
250pm Mens 1.5
SOCIAL TENNIS TWO COURTS 1130AM TO 2.30PM.
Players are reminded that social is meant to be fun so please play accordingly and don't argue over line calls or show disrespect to fellow members.
SWANEE TRIVIA
Last weeks answer was Althea Gibson as the first Afro American to win Wimbledon. She also won our Manly Lawn Tournament and has a photo on the club wall.
This weeks trvia is When and where did Rod Laver play his first Professional Match? Also who was his opponent and the result?
Good luck to all our Badge Teams this Saturday.
CLUB CHAMPIONSHIPS
CLUB CHAMPIONSHIPS WILL BE HELD OVER THREE WEEKENDS FROM OCTOBER 20 TO NOVEMBER 3.  These will be the Open and graded events. The aged championships will be held in February 2019.
Denis Crowley
Manly Lawn Tennis Club Captain.
https://www.manlylawn.com.au/wp-content/uploads/2017/08/POST-badge.png
250
329
Rob Muir
https://www.manlylawn.com.au/wp-content/uploads/2017/01/manly-lawn-tennis-club-logo.png
Rob Muir
2018-08-21 10:38:33
2018-08-21 17:10:10
Badge Results Round-12