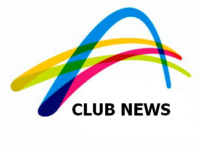 How the Russian showed the uses of tactical tennis, and Dominic Thiem showed their limitations, in the championship match at the Nitto ATP Finals on Sunday.
By Steve Tignor November 22, 2020
If you're Dominic Thiem," ESPN's Brad Gilbert said near the end of the championship match at the Nitto ATP Finals on Sunday, "you're scratching your head, thinking, 'What's this guy going to do next?'"
"This guy" was Daniil Medvedev, and Gilbert was right: Over the course of his 4-6, 7-6 (2), 6-4 win over Thiem, the Russian pulled out every club in his bag, tried every trick in his book, and fired every weapon in his considerable arsenal. You can name the cliché, but over the course of this match, and over the course of his 5-0 run in London, Medvedev gave us a glimpse of the tactical acuity and competitive grit that rocketed him up the rankings last year, and made many of us believe that he's a future No 1.
What had looked like something of a lost, sophomore-slump, adjust-to-the-spotlight type of season has now ended up with Medvedev winning his biggest title, and beating the Top 3 players in the world—Thiem, Novak Djokovic and Rafael Nadal—to do it. No one has done that at an ATP event since David Nalbandian beat Nadal, Djokovic, and Roger Federer in Madrid in 2007, and no one has ever done it at the tour's season-ending championships.
"What a match, one of my best victories, two hours and 42 minutes, three sets, against an amazing player," Medvedev said.

Medvedev failed to convert any of his fist nine break points, but he eventual broke Thiem, and broke through in London. (Getty Images)
Medvedev needed all three sets, and all two hours and 42 minutes, to make it happen; this win was a process. It's rare that a player has enough options that he can spend two sets trying out different things until something clicks, but that's what Medvedev did on Sunday.
He began fairly conventionally, looking to attack with his forehand. When he couldn't break down Thiem's defenses, Medvedev tried getting into a slice war with him; instead of driving his backhand, he chipped it low and dropped it short. Again, Thiem had the answers, especially on break points—he saved the first nine that he faced, and wasn't broken until the third set. Whatever Medvedev threw at him, Thiem seemed capable of ripping a 100-m.p.h. ball off of it.
But for the second straight day, when all looked lost, Medvedev pulled himself out of the fire. On Saturday, he broke Nadal when Rafa served for the match. Against Thiem, Medvedev, facing a break point at 3-3 in the second set, saved himself with stab forehand volley. Then, in the tiebreaker, after falling behind 0-2, he reeled off seven straight points.
Medvedev did it by playing more resourceful and flexible tennis than Thiem. At 0-2, he snuck forward and won a point at the net. At 3-2, seeing that Thiem was almost exclusively chipping his backhand, Medvedev charged in behind his return to that side, and forced Thiem to try to come up with a chip pass, which he couldn't do. At 5-2, Medvedev served and volleyed and forced a forehand error from Thiem. At set point, he hit an ace.
https://www.manlylawn.com.au/wp-content/uploads/2017/08/POST-news-e1555388843470.png
152
200
Rob Muir
https://www.manlylawn.com.au/wp-content/uploads/2017/01/manly-lawn-tennis-club-logo.png
Rob Muir
2020-11-28 10:11:28
2020-11-28 10:11:30
MEDVEDEV'S LONDON SWEEP PORTENDS AN INTERESTING FUTURE IN MEN'S TENNIS